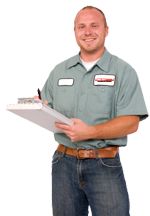 Is the tile in your home seen better days? Have you tried to clean your tile with little to no results? If so, then you are not alone. Tile cleaning can be a difficult process that is time consuming and not something you want to be doing on you day off. Today we are going to learn several benefits of hiring a quality tile and grout cleaning in Moorestown, NJ service to do the hard work for you.
You Will Have More Time to Spend with Your Family
As we have already learned, tile and grout cleaning can be time consuming. Most of us are super busy and really don't have the time it takes to get the job done right. So instead of spending the entire weekend in the bathroom why not let someone else do the labor for you?
The Job Will Get Done Right the First Time
Quality tile and grout cleaning services have a lot of experience in this field. In fact, they specialize in it. This means that when they begin working on your cleaning job, it will get done the right way the first time around. On the other hand, most homeowners will have to repeat the cleaning process several times which can really be a pain.
They Have the Tools and The Knowledge
Most tile and grout cleaning companies will have specialized tools that help them get the job done. Additionally, they know which cleaning supplies are safe to use and which ones that should be avoided. There are many different types of cleaners on the market and knowing which ones to use is highly important.
As you can see hiring a quality tile and grout cleaning in Moorestown, NJ service has many benefits. Not only will the job get done right the first time around, you will not have to worry about damaging your tile. So, if you have dirty tile and grout, why not contact a professional cleaning service today?