Dear Friend,
Hi! My name is Carmen Maglio and I'm the owner of Majestic Carpet Cleaning. Congratulations for coming to my website. Perhaps you were referred by a friend, neighbor or family member. Or maybe you found this site by "accident" (if there is such a thing).

Regardless of how you got here, our goal with this website is to help you.

If you you're planning on hiring a Blackwood NJ carpet cleaner in the near future, it's imperative that you get my FREE "Consumer's Inside Guide to Carpet Cleaning". This controversial report will give you the information that most other local carpet cleaner will never tell you.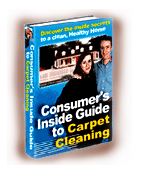 Click Here to get your FREE copy.

I look forward to being of service to you.

Sincerely,
Carmen Maglio - Your Carpet Cleaning Expert!
Majestic Carpet Cleaning of new jersey




P.S. Be sure to get my FREE "Consumer's Inside Guide to Carpet Cleaning" and find out how you can test drive my services.for home owners in chery hill nj , marlton new jersey sewell new jersey , moorestown new jersey , voorhees new jersey , mt laurel new jersey mullica hil new jersey phila. pa.

WARNING! read this first!

Special offers to home owners in cherry hill n.j moorestown n.j mt.laurel nj, mapleshade n.j, deptford n.j west deptford n.j, westville nj bellmawr nj, runnemede nj, glendora nj, haddonfeild nj, haddon heights nj, westmount nj camden nj sicklerville n.j voorhees n.j, marlton n.j, pinehill nj, williamstown n.j, atco nj, lindenwold n.j, woobury n.j,mullica hill n.j,swedesboro nj paulsboro , medford n.j, hammonton nj wildwood n.j. ocean city n.j, alantic city n.j, cape may n.j brigintine n.j, egg harbor twp. trenton nj,turnersville nj, sewell nj, sea isle city nj, mantua nj, thorofare nj, margate nj, long port nj, avalon nj, stone harbor nj, gloucester city, winslow nj, burlington county nj, philadelphia pa, delaware county pa,phila. pa. south phila. pa.