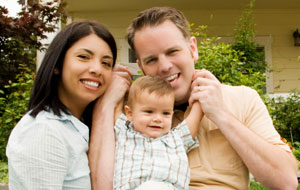 The New Year is upon us, and for many homes, that means it is time to start anew. Why not begin your New Year with a freshly cleaned home, brought to you by Majestic Carpet Cleaning? Here at Majestic Carpet Cleaning, our friendly staff will help you find the services and products that you need to get your home back into tip top shape to ring in the new year, whether you are wanting every square inch cleaned, or maybe if you're just needing a quality upholstery cleaning on your furniture. Regardless, Majestic Carpet Cleaning in Marlton Voorhees, NJ has all the solutions that you need.
As much as we don't often want to hear it, our homes, and more importantly our furniture, can be home to many different germs, bacteria, and other grime, especially when it is not cleaned on a regular basis. Luckily for you, Majestic Carpet Cleaning offers quality upholstery cleaning that will make all your furniture look and feel brand new once again. Not only that, our friendly staff at Majestic Carpet Cleaning will make sure we get your furniture into great shape in a timely manner, and at a price that you simply can't refuse! We guarantee that you will be pleased with your furniture and upholstery after we come to get the job done, and you won't want to turn to anyone else for your upholstery and carpet cleaning needs.
Majestic Carpet Cleaning in Marlton Voorhees, NJ has services to please each one of our customers, and we take pride in our quality upholstery cleaning that we have to offer. If you are ready to book your appointment with us, or if you have questions regarding any of the services that we have to offer, look us up online or contact us via our phone number. We can't wait to serve you and your needs, and from all of us at Majestic Carpet Cleaning, have a Happy New Year!