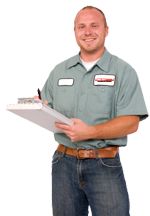 Tile floors and grout lose their shine and luster and professional cleaning is the only option. If you decide to scrub and mop, you will not get the desired results because grout is porous, and it absorbs all the dirt and grit on it. Therefore, mopping only removes the dirt on the surface and it does not remove the embedded dirt on your tiles nor your grout. You need the help of an experienced professional to do a better cleaning job. Hiring quality tile and grout cleaning in Cherry Hill, NJ have the following benefits:
• It can help you extend the life of your floor by removing the debris that weakens your tiles
• It also prolongs the life of your tile because professional knowledge, experience, skills and equipment is used when cleaning your tiles and grout
• It helps you avoid other expenses of replacing the floor due to breakages from DIY or after wear and tear due to debris
• Professional tile and grout cleaners help you to live in a clean environment without being exposed to any germs and bacteria
• With professional cleaning, you will be able to get professional advice on how you can maintain your tiles to serve you for a longer period
• Hiring a professional will also save a lot of time which you can use to visit your friends, spend time with family or even at work
You don't have to clean the tiles and grout yourself because professional cleaners are available at affordable costs. If you are having any problems cleaning your tiles or grout, you need to seek the help of a professional to avoid wasting time and resources. Finally, professional cleaners know the type of cleaning products to use. This will not only favor your budget but also your tiles and grout because some cleaning products reduce its lifespan. If your grout is cleaned improperly for a long period of time, it becomes permanently discolored thus requiring you to recolor it. Avoid all these problems by hiring a professional tile and grout cleaning in Cherry Hill, NJ.