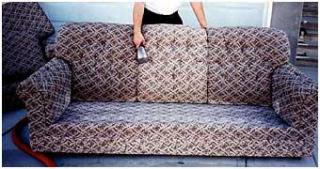 Quality Upholstery Cleaning
Our service in on any type of your upholstery, this includes even the most delicate fibers. Therefore, when you call us, be assured you are calling the right company for the work. We always put into consideration your pets and children, thus using safe products. Quite often, most of fabrics dry within three hours, and ready for use by your guests or you family. No one has a great team and well-trained professional quality upholstery cleaning in Blackwood, NJ. We guarantee you that all your furniture shall receive specialized care needed.
Since you cannot walk on the upholstery with shoes that are dirty, you cannot track amount of dirt from outside to your good upholstered fabrics. Therefore, it is quite natural you do not realize the much soiled your fabrics can be. Oils, dead skin, dust or any other contaminant builds up on upholstery. The only way to remove that is through quality upholstery cleaning. Our team of professional experts will make sure your upholstery is sparkling clean. This will take just few hours and not days.
Our company will provide excellent stain and soil retardant, that will allow you to work on spills and household spots easily. Our professional staff will visit your home and evaluate before cleaning. The staff will advise you on all possible options you have, before writing what is needed for the proposed job. As soon as cleaning is completed, we undertake a serious and through inspection of what we have cleaned. That helps in making sure, everything meets your approval. All necessary efforts are made to removing troublesome spots without damaging your upholstery.
Our professional experts will also advice you on how to maintain your upholstery, pending the next cleaning. Our quality upholstery cleaning in Blackwood, NJ services has attained a good record of accomplishment. This is through our satisfied customers.