Our Staff
Who's minding the store?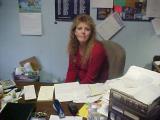 Judy
If you've ever called a carpet cleaning company to get information or schedule an appointment, you know how frustrating it can be. Most carpet cleaning company office staff are not very knowledgeable and are unprepared for your questions.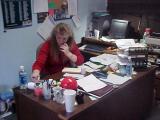 Pictured above is my office manager Judy who has twenty- three years of on-the-job experience and is a certified
carpet and upholstery cleaning
technician herself. She's been working in the office since March of 1983 When you call my office, you will get to speak with a live person that has answers to your questions and concerns.
The only time you will ever get an answering machine or service is when we are on the other line or out of the office, and we return calls promptly.
Call us at 856 228 5225