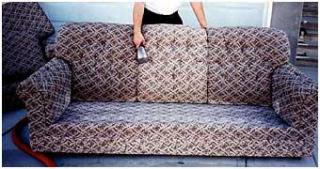 Upholstered furniture looks great and makes a home look and feel comfortable, but it can get dirty over time. The couch in your living room is popular with the entire family and it shows. The couch is dingy looking and has many stains. Plus, it has a stinky smell. If you want your couch to be restored, give us a call. We are well established and offer high quality upholstery cleaning in Marlton Voorhees, NJ. services that will not be found with any other company in town. You can trust our reliable and skilled technicians to effectively remove dirt, stains and odors from your couch.
We use professional grade equipment and top-quality cleaning agents to eliminate filth. You can trust that our advanced cleaning process will not damage your couch. Our high quality upholstery cleaning services will not be duplicated and are the best available in town. Our company has been in existence for years, which means you can rely on our crew to an excellent job. They are experts and will thoroughly clean your couch and will make it look immaculate. We will not be outdone and guarantee that your couch will be free of dirt, stains and odors when the job is complete.
If you want your dingy and grimy looking couch to be clean and to look pristine, we advise you to get in touch with us today. Our well-trained technicians will do the job right and will make your couch look brand new. If you want your couch to be spotless, our high quality upholstery cleaning in Marlton Voorhees, NJ. services will not be equaled. We use safe and effective methods that you can trust. We strongly urge you to give us a call today to schedule an appointment with us if you want your upholstered couch to look as if it was purchased today.