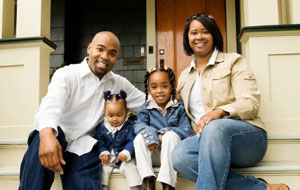 Keeping your tile and grout clean can be difficult, particularly if you live in a building where mold and dust collect easily. Cleaning your tile and grout in Marlton Voorhees, NJ on your own can be very time consuming, so investing in quality tile and grout cleaning is a great choice. Not only will a professional cleaner get the job done very quickly, but they will also do a very thorough job that will help your tiles and grout stay pristine for a longer period after the service.
There are many reasons to invest in keeping the tile and grout in your home clean. Although it may not seem like a big deal, clean tile can really improve the overall appearance of each room. A shiny clean look will make your home more appealing to visitors. Additionally, keeping your tile and grout clean helps you stay healthy. When you don't clean your grout, it can become a breeding ground for mold, or at the very least, collect dust. This can create very unhealthy living conditions, particularly for people who suffer with allergies. Having clean, well-maintained tiles and grout will also add to the value of your home, which is important if you're considering selling your home at a future date.
If you run a business, quality tile and grout cleaning can also be a great investment for you. Having a clean bathroom and work space will make a good impression on your customers and clients and will show that you are very professional. Our professional tile and grout cleaning will get the job done quickly and efficiently, and leave your tile looking brand new. We offer cleaning at great prices, and our friendly service professionals will make sure you are satisfied with the final product. Set up a tile and grout cleaning in Marlton Voorhees, NJ session today - you'll be thrilled with the results.