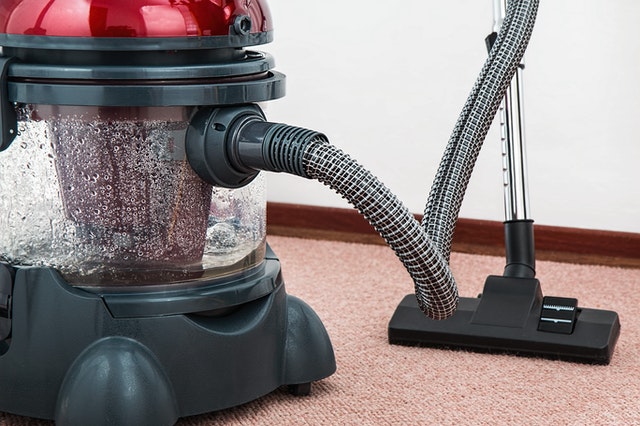 We will advise any homeowner who has carpets to vacuum to both clean and to fluff up the fibers to maintain the appearance and to extend the carpets life.
While this helps, there is more to do to care for a carpet, as a weekly vacuum is nowhere near enough. Homeowners need to schedule home carpet cleaning in Blackwood, NJ.
Here, you can learn more about the benefits of receiving a deep clean by professional carpet cleaning company.
Professional Carpet Cleaning in Blackwood, NJ Kills Bacteria
Homes need to be germ free all the time, and now more than ever. Disinfecting homes ought to be a priority.
While spraying hard surfaces can suffice, spraying disinfectant on your carpet won't do much use, and you may find you damage your carpet depending on the spray or disinfectant used.
Vacuuming does little to get rid of this. The only way to clean your carpet of bacteria is by using professional Blackwood, NJ carpet cleaning professionals.
The cleaning agents we use are safe yet great for the removal of harmful bacteria, which can make members of the family ill.
Pro Carpet Cleaning in Blackwood, NJ Gets Rid of Allergens
Bacteria aren't the only things you need to worry. Allergens such as dust, pollen, and dander from your pets can make life miserable for any family member suffering from allergies. Here, you will find vacuuming, won't get rid of them, and can, in fact, spread them.
Blackwood hot water extraction is an impressive way to get rid of allergens deep in your carpet fibers. Besides this, Majestic Carpet Cleaning can deal with, such as upholstery, drapes, tile, and grout cleaning other areas.
Improve Air Quality with a Deep Cleaning Professional
Indoor air quality can quickly suffer from all the built-up dust and hair that sticks to fibers in your carpets. Once you walk across your carpet, you will kick all the particles in the air, and it ruins the quality of your air.
Vacuuming does nothing to stop this, and even if your carpet looks clean once you finish, you will have only touched the top layers of your carpet. Hiring professionals from Majestic Carpet Cleaning can be a sure way to resolve these problems and improve your air quality.
Contacting Professional Carpet Cleaning on Blackwood, NJ
While we can conduct these recommended carpet cleanings twice per year, you should not stop your regular vacuuming schedule.
To be sure, you have the best carpet cleaning company you ought to Contact Majestic Carpet Cleaning Services.
You can also use the form below, and a cleaning specialist will be in touch with you shortly. You can also check out our customer reviews from the surrounding areas.

Fill in the form for a speedy response