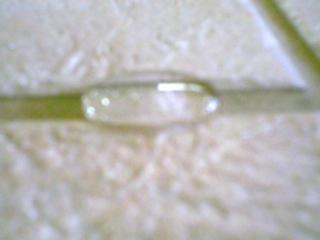 At Majestic Carpet Cleaning Services, we recommend regular tile and grout cleaning to maintain your floors. Tile floors provide more than just a nice, decorative touch to your home; they can be immune to dirt, so homeowners have tile floors in kitchens, bathrooms and other areas.
However, most dirt-resistant tiles need frequent cleaning to look their best. If you hate kneeling to scrub tile floors, using a professional tile and grout cleaning company is the best way to establish that your floors are clean without lifting a finger.
Here you can find other benefits of Moorestown, NJ tile and grout cleaning in your home.
Expand the Lifespan of your Flooring in Moorestown, NJ
By taking proper care and doing routine maintenance, homeowners can conserve their tile floors. As part of that maintenance, tile cleaning helps remove grime and other harmful contaminants, which can cause a lot of wear and tear. With a professional tile and grout cleaner, you can keep your floor in spotless condition for years.
Eliminate Hazardous Mold and Contaminants
Mold and bacteria growth not only make your floor appear unkempt, but it can also affect your general health. Mold may be allergic, putting you and the people in your home at increased risk of symptoms such as coughing, sneezing, or even breathing difficulties.
The mold emerges and grows in the grout of kitchens and bathrooms, where the humidity levels are high, and there is less light. A professional floor cleaning company can remove mold and bacteria build-up from your home's tile and grout.
Relax and Let the Pro do all the Work
Perhaps you feel that hiring a professional to clean your floors may be an unnecessary expense if you can do the work yourself.
Consider, however, the time you save, the cleaning supplies and tools that you do not have to buy anyway, and the scrubbing and manual work you do not have to do. Allowing the experts to take care of the situation, is worth the investment and will yield better results than attempting the cleanup yourself.
Finding the best Tile and Grout Cleaners in Moorestown, NJ
Cleaning the tile grout makes an immense difference. Scrubbing out blemishes, soil, and other spotty messes can make your floors look as good as new. By using the best cleaning products and machines available, and the efficient techniques and methods, floor cleaning companies that specialize in tile and grout cleaning, will always be useful to make your floors appear as if they were brand new.
When you need tile and grout cleaning in or contact the tile and grout cleaning team at Majestic Carpet Cleaning Services you can fill out the simple form below for the staff to get back in touch in the shortest possible time.

Fill in the form for a speedy response