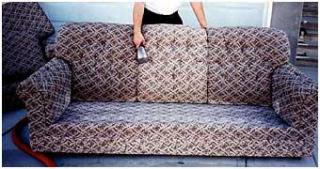 While preventative maintenance may be helpful, most cleaning experts concur, upholstery requires professional upholstery cleaning once or twice per year.
Approaching upholstery cleaning is a significant job. While they will encourage customers to regularly vacuum and clean upholstery, any substantial blemishes or systematic deep cleaning is better left to the experts.
Your local carpet and upholstery-cleaning professionals on whom the consumer relies for this upholstery cleaning service is much safer.
You can even benefit from professional upholstery cleaning for your old furniture. For your home or business, continue reading and learn why professional upholstery cleaning in Marlton Voorhees, NJ is the best.
When Do I Need Marlton Voorhees, NJ Pro Upholstery Cleaning?
We see furniture as a significant investment, and dependable carpet cleaning companies can help protect your investment by providing high-quality upholstery cleaning in your region.
Majestic Carpet Cleaning can provide routine cleaning, and not just for the removal of stubborn stains. Majestic carefully cleans to remove any harmful bacteria, mold, or fungus that can lead to disease.
Trying to perform upholstery cleaning may lead to mistakes and make fabrics look patchy. The best carpet cleaning company in the area can fix all this and make your furniture look like new.
What Will I Get from Marlton Voorhees Pro Upholstery Cleaning?
Your local professional carpet cleaning businesses offering upholstery cleaning guarantee your customer satisfaction among their highest priorities. Before any services of the pros from the local carpet cleaning company, they will speak with you to ensure they will meet your needs.
Clients face issues when encountering pet stains, food or beverage spills, water damage, and mold. Other problems are surfacing, attempting to perform upholstery cleaning in the home without professional help.
Sometimes, spot cleaning may be necessary, but often a comprehensive cleaning is recommended since all fabrics will look the same. In busy commercial settings or homes, to prolong the life of your furniture, a thorough cleaning can be approved once or twice a year.
Finding the Right Industrial Upholstery Cleaner in Marlton Voorhees, NJ
Good clean carpets and furniture will affect the air condition of your home or business. Therefore, both are important, and a local carpet cleaning professional such as Majestic Carpet Cleaning Services can ensure your furniture and carpets are as clean as possible.
With a thorough cleaning, you are safe in the knowledge no one in your family or business will suffer because of allergies, and they protect you in your investment through the next time you call for a cleaning.
Contact Majestic Carpet Cleaning Services to make sure you have the best chance of having the best upholstery clean at home or work to avoid allergens and bacteria.

Fill in the form for a quick response