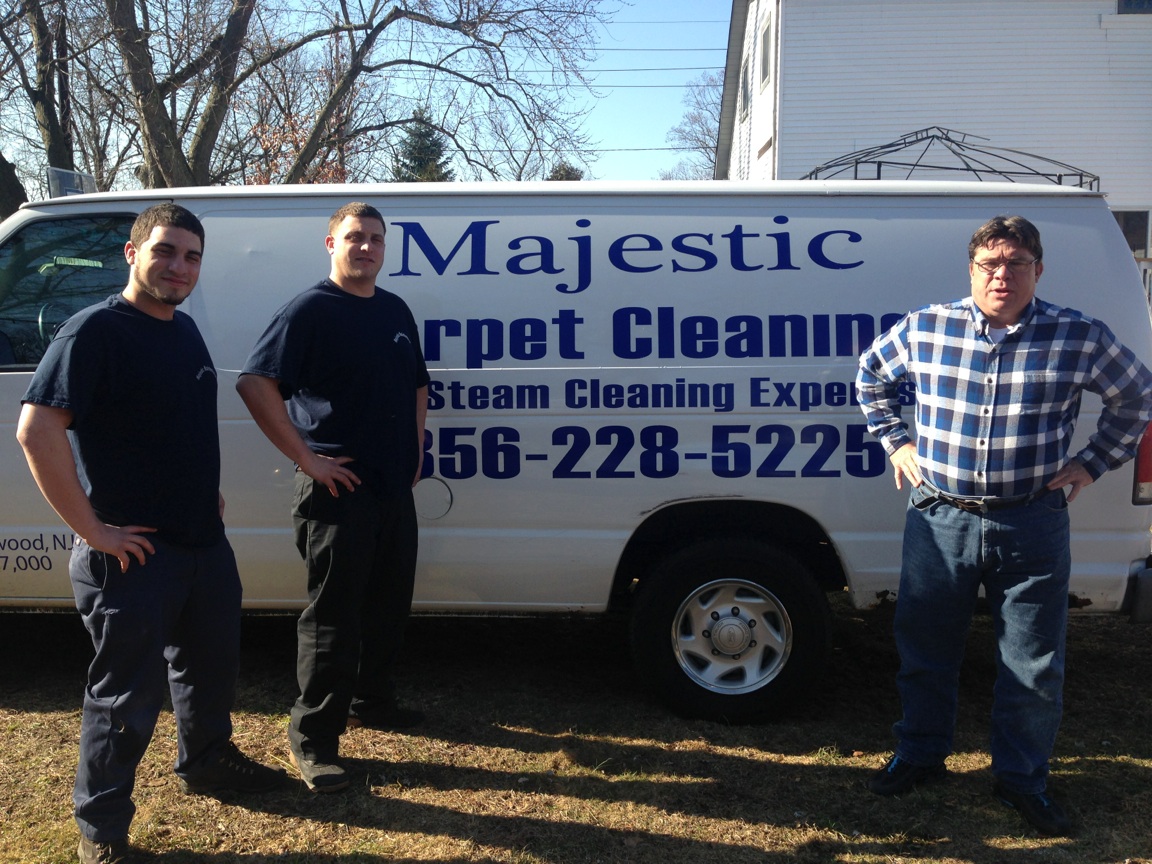 Like carpets, upholstered furniture needs a thorough cleaning at least once a year, preferably twice.
The expert carpet cleaners at Majestic Carpet Cleaning in Cherry Hill, NJ, recommend having your upholstered furniture cleaned at that frequency.
There will be variations on this rule based on factors such as the number of people in the household, the prevalence of allergies, and the individual's preferred mode of living. Therefore, to discover the optimal frequency, it is necessary to consider and balance these factors.
Find out what factors are considered while deciding on the visitation schedule for your professional upholstery cleaning in Cherry Hill, NJ.
How often do you typically use your furniture?
As a result of regular use, most pieces of furniture will rapidly become a breeding ground for filth and dust.
The types of furniture in the rooms where this is likely to happen will dictate the outcomes. A short rub of the arms, the back of the cushions, and the sides with an old white cotton towel will reveal the dirtiest spots.
This is a great test to see if your upholstery needs to be cleaned by the Cherry Hill, NJ specialists.
However, unused furniture can attract a wide variety of insects and their droppings because of its lack of use. Therefore, you should still have your local upholstery cleaner come out when they are not in use.
An Overview of Allergens and People Who Suffer from Them
If you want to avoid issues, especially in the warmer months, ensure your upholstery is clean.
If you or a family member suffer from allergies, you should get the furniture cleaned at least once a year or more often if necessary.
Dust, pollen, and dandruff are common allergens that may quickly build up in upholstery, making life long for allergy sufferers.
Residential Practices And How It Affects Furniture
This is the primary consideration when deciding how to frequently clean your furniture's upholstery. These are some of the more common variables. More and more of them need to be checked off, which means more frequent professional cleaning.
The question, "Are there kids around?"

When asked, "Do you have any pets?"

How often do you go outside?

Do you work with your hands all day as a carpenter, mechanic, builder, etc.?

Do you have a constant stream of visitors?
In Cherry Hill, New Jersey, Expert Upholstery Cleaners Can Assist You
Considering the complexity of the topic of upholstery cleaning around Cherry Hill, locals would be well to consult Majestic. First, we'll assist you in determining precisely what it is you need, and then we'll devise a strategy to give your upholstery its most profound, most thorough cleaning ever.
For the best allergy-busting upholstery cleaning, Contact Majestic Carpet Cleaning Services.
You can also use the form below, and a cleaning specialist will be in touch with you shortly. You can also check out our customer reviews from the surrounding areas.

Fill in for a fast response