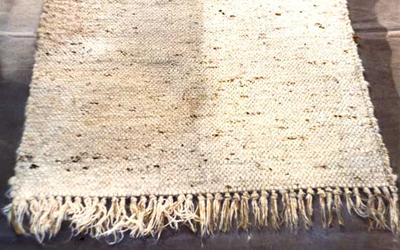 You can find many kinds of carpet cleaning, and although all are effective, some can better serve homes than others can.
One of the different ones being dry carpet cleaning, and although you may think this won't get carpets clean, it is different in practice.
Here you can learn what dry cleaning is and why a professional Cherry Hill, NJ carpet-cleaning firm, can use it to eradicate germs around your home.
How Does Dry Carpet Cleaning Work
The pro carpet cleaners from Majestic Carpet Cleaning Services use the most environmentally friendly solutions possible and work them deep into your carpets. You can find these are safe for small family members and pets during and after application.
The great thing with the cleaning solution is it latches onto all the dirt and grime buried deep in your carpet.
Using high-quality microfiber pads, to help induce a static-charge. The pads draw the solution, which is now full of dirt from your carpet, where the pads soak it up.
It doesn't matter if the cleaners tackle your carpets, rugs, furniture, or anything else they can clean, they will be in the driest state within minutes instead of hours.
How Does it Compare to Wet Carpet Cleaning?
It is these methods that cause issues with home cleaning machines, or companies who don't know their business. Soaking carpets isn't the chosen method; professional Cherry Hill, NJ carpet cleaners work any longer.
Older carpet cleaners use water to draw out the cleaning solutions. Such solutions are strong, and they shouldn't remain on carpets for too long.
Other issues are wet carpets encourage bacteria growth in carpets. They take ages to dry, and before then, you can smell the musty, damp aroma. Once you get to this stage, you may find your carpet already has damage from mold.
How You Can Help Cherry Hill, NJ Pro Carpet Cleaning Firms
Vacuuming can clean most of the crumbs and dust from the upper portions of the fibers, yet they can't drag the most of it from deep down.
You find if it is bacterial, and there will be, your vacuum can't eradicate this and can make it worse by spreading it around your home. Cherry Hill, NJ carpet cleaning professionals can make your carpets, hard surfaces, or furnishings clear of any germs and bacteria.
Routine cleaning can be the best way to keep your home healthy, and your regular vacuuming can be in place to prevent things from becoming too bad.
If you wish to know how much dry carpet cleaning can help you, contact Majestic Carpet Cleaning Services, and the staff will answer all your questions, and you can arrange one of the best cleaning services you can imagine.