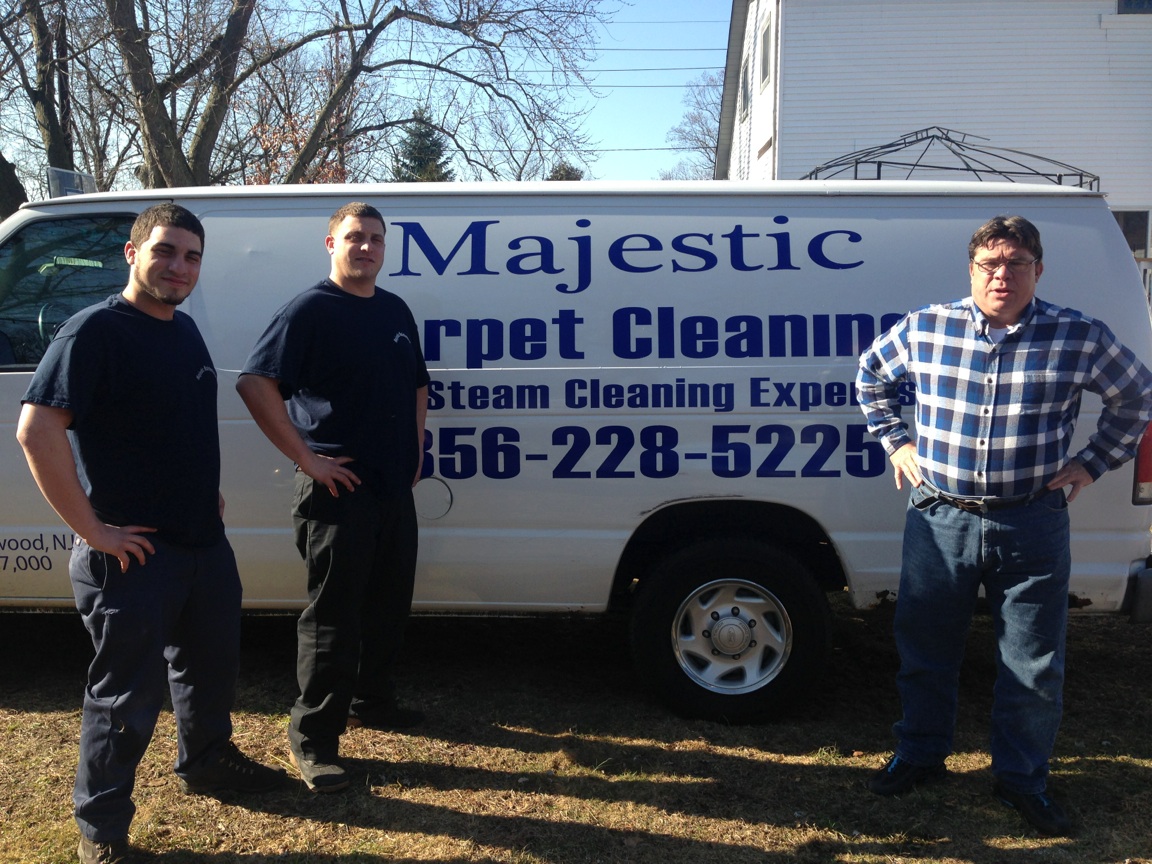 What company cleans sofas? With upholstery cleaning from Majestic Carpet Cleaning Services, your furniture will be revived and polished for a cleaner, better appearance.
When examining upholstery, we look for flaws, colorfastness, and staining. After that, we use fabric-safe cleaners to remove as much dirt as possible safely.
Upholstery can absorb dirt, allergens, and soils, wearing down the fabrics and dulling the appearance.
You can learn more about why you need professional upholstery cleaning in Haddonfield, NJ.
What Is the Best Way to Clean A Fabric Sofa?
Majestic Carpet Cleaning Services takes a personalized approach to upholstery cleaning and spends hours cleaning the furniture. After examining your upholstery, they will determine the best furniture cleaning method to achieve the desired results safely.
We clean the upholstery with an extractor to remove dirt, streaks, and allergens.
Upholstery cleaning materials are not available for purchase since they are made exclusively for fabrics. Since they leave no residue, our cleaners are even better for your home and family. Your furniture will be dry in 2 to 6 hours after steam washing, depending on the type of fabric.

What Is the Best Upholstery Fabric Protector?
Majestic Carpet Cleaning Services can apply a shield to your upholstery cleaning to help it last longer by preventing dirt and spills from damaging it.
Our protector protects your prized possessions from everyday wear and tear, as well as dirt and spills.
Our protector is a great way to prolong the results of any upholstery cleaning, but it's particularly recommended for families with children and pets.
How Do You Get the Smell Out of Upholstery?
Because of food, children, and pets, your home is filled with odors that can get trapped in the fabrics of your upholstery. In this case, Majestic Carpet Cleaning Services suggests using our deodorizer.
Rather than just masking odors, our deodorizer works to entirely remove them from your upholstery by neutralizing them at the source.
We will keep your furniture smelling new by applying our deodorizer after your furniture steam cleaning, making your entire home feel refreshed.
How Do You Clean and Maintain Upholstery Furniture?
Majestic Carpet Cleaning Services will clean your upholstery, including couches, chairs, and even cubicle walls, in your home or company. We don't cut corners in every environment, so our commercial upholstery cleaning service is identical to our residential service.
We use hot water to loosen some dirt from your upholstery, then extract the water to remove the dirt from deep inside, almost completely drying your upholstery and furnishings. If you do not have your furniture washed, you can shorten its lifespan.
So, you can enjoy your upholstery, be sure to contact Majestic Carpet Cleaning Services and get your upholstery cleaning under control.
Alternatively, you can complete the form below, and one of the cleaning professionals will be in touch in the shortest possible time. You can also check out our customer reviews from the surrounding areas.

Complete form for a fast response