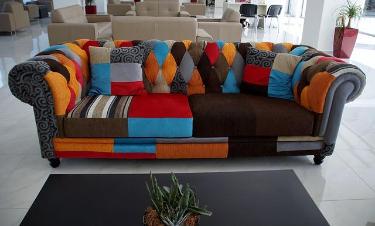 At Majestic, we know how important it is for both home and business owners to keep their areas clean and looking good. That's why we offer carpet cleaning and skilled cleaning of upholstery. Whether your cushioned furniture has wine stains or just wear and tear from everyday use, our team has the skills and tools to bring it back to its former glory.
As part of our professional upholstery cleaning process, we look at your furniture carefully to figure out the best way to deep clean it without hurting the cloth. We use tools and solutions that are made especially for each type of material. This makes sure that your furniture looks and feels clean. You can trust that your furniture will be in good hands with us because we pay close attention to details and work hard to provide good service.
A regular expert cleaning can do more than just make your furniture look better. It can also make it last longer by getting rid of dirt and debris that cause wear. When you choose Majestic Carpet Cleaning Services to clean your upholstery, you are investing in the health and beauty of your home or business for the long run.
The Importance of Upholstery Cleaning in Marlton Voorhees, NJ
Cleaning upholstery is an important job that should not be put off at home or in a business. In Marlton Voorhees, NJ, it is very important because the heat and pollution levels are so high there.
Dirt, dust, and germs can build up on upholstered furniture. This can cause breathing problems and other health problems. By cleaning your furniture regularly, you can get rid of these dangerous particles.
At Majestic, we know how important it is for our clients in Marlton Voorhees, NJ to have a clean and healthy place to live.
Our experts use cutting-edge cleaning methods to make sure that every part of your furniture is clean and sanitary. We know that each piece of furniture needs different care based on its cloth, how well it holds colors, how old it is, etc., so we offer cleaning services that are tailored to your needs.
By having your furniture cleaned professionally by Majestic in Marlton Voorhees, NJ, you can make it last longer and create a healthier setting for yourself and others. Don't wait until it's too late; call us today to set up routine cleanings.
Majestic's Upholstery Cleaning Process
At Majestic, we understand that upholstery can be a significant investment in your home or office space. That is why we offer our clients an efficient and thorough upholstery cleaning process to restore the look and feel of their furniture.
First, our team pre-inspects the upholstered furniture piece to identify any stains or damage. Then, using specialized tools, we vacuum the furniture's surface area to remove any loose debris, like pet hair, dirt, or dust particles.
To ensure optimal results for heavily soiled upholstered furniture pieces, we use hot water extraction machines which flush out all unwanted matter from within. Last, we conduct post-cleaning inspections with our clients to guarantee satisfactory results before leaving their premises.
Schedule an Upholstery Cleaning Service Today
Majestic Upholstery Cleaning knows the importance of a clean home. That's why we're here to provide our customers with top-notch upholstery cleaning services that leave your furniture looking and smelling great.
Don't let dirt and dust accumulate on your couches, chairs, or other upholstered items. Our team uses only the best equipment and products to ensure a deep clean that removes even the toughest stains.
Don't wait any longer to get your upholstery cleaned - contact Majestic Upholstery Cleaning today! Our experienced cleaners are ready and waiting to give your home the spruce it deserves. Trust us for your cleaning needs and see the difference for yourself!
Alternatively, fill in the compact form for a direct response. You can also check out our customer reviews from the surrounding areas.

Fill in for a Direct Response