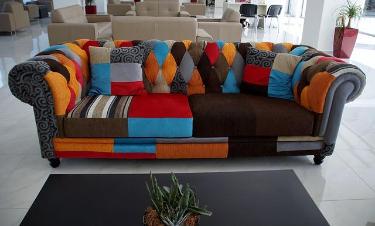 Are you a homeowner with dirty furniture, wondering about the benefits of professional upholstery cleaning services?
Look no further than Majestic Carpet Cleaning Services in Marlton Voorhees. Our experts specializes in upholstery cleaning and offers various services to help you restore the beauty of your furniture and create a cleaner, healthier home environment.
Comprehensive Upholstery Cleaning Services in Marlton Voorhees
At Majestic Carpet Cleaning Services, we provide comprehensive upholstery cleaning services in Marlton, Voorhees, and the surrounding areas.
Our skilled technicians are trained to handle various types of fabrics and upholstery materials, ensuring a safe and effective cleaning process. Whether you have a sofa, chair, or any other upholstered furniture, we have the expertise to rejuvenate and refresh them.
The Benefits of Professional Upholstery Cleaning
Removal of Dirt and Allergens: Over time, upholstery can accumulate dust, dirt, allergens, and other pollutants to impact indoor air quality. Professional upholstery cleaning effectively removes these contaminants, creating a healthier living environment for you and your family.

Stain and Odor Removal: Stubborn stains and unpleasant odors can diminish the appeal of your furniture. With our specialized cleaning techniques and products, we can effectively remove stains and odors, restoring the freshness and beauty of your upholstery.

Prolonged Furniture Lifespan: Regular professional cleaning helps extend the lifespan of your furniture. By removing dirt, dust, and other debris to cause wear and tear, you can preserve the quality and appearance of your upholstery, ultimately saving you money in the long run.

Enhanced Appearance: Professional upholstery cleaning revitalizes the look of your furniture. By removing dirt and stains, your upholstery regains its original vibrancy and can significantly improve the overall aesthetics of your home.
Steam Cleaning and Hot Water Extraction
At Majestic Carpet Cleaning Services, we employ advanced steam cleaning techniques, also known as hot water extraction, to ensure a thorough and effective upholstery cleaning process. This method involves using hot water and specialized cleaning solutions that penetrate deep into the upholstery fibers, loosening dirt, stains, and allergens. Our powerful extraction equipment then removes the dirt and excess moisture, leaving your furniture clean.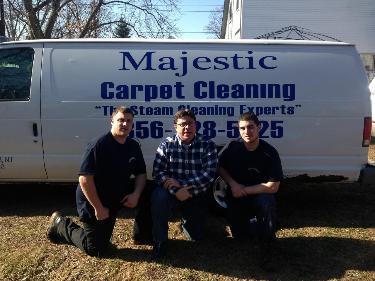 Contact Majestic Carpet Cleaning Services for a Free Consultation
If you're in Marlton Voorhees and in need of professional upholstery cleaning services, Majestic Carpet Cleaning Services is here to help.
Don't let dirty furniture detract from the beauty and comfort of your home. Contact us today for a free consultation and let our experts provide you with personalized upholstery cleaning solutions.
Or fill in the compact form for a direct response. You can also check out our customer reviews from the surrounding areas.

Fill in for a Direct Response