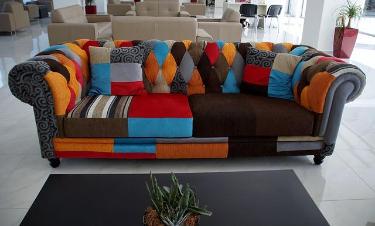 There's nothing like cuddling on the sofa with your pet to unwind. However, mishaps happen when you have dogs. Stains and odors from pets can be challenging to remove, and dog and cat urine residues can damage upholstery fabric.
It's critical to treat pet stains as quickly as possible, using the products and methods. Depending on the household materials you have on hand, we have two DIY ways for cleaning pet stains and odors.
Foremost, dab the soiled area with a towel you may discard after usage before beginning either of the methods below. If you have a shop-vac, now is the time to use it on the stain to remove any residual urine. However, by the effort, you'll need Blackwood Upholstery Cleaning to avoid situations such as dry rot in your furniture.
Using Vinegar and Baking Soda to Remove Pet Stains
Step 1: Immediately apply a substantial amount of vinegar to the pet stain. Make sure the stain is entirely soaked.
Step #2: Applying a much smaller amount of baking soda to the discoloration.
Step 3: Allow 1-2 days for the stained area to dry.
Step #4: Vacuum your upholstery to remove excess baking soda or wash down the damaged area with a clean towel after 1-2 days.
Using Liquid Dishwashing Detergent to Remove Pet Stains
Step 1: Combine 1 cup of warm water with 14 teaspoons of any dishwashing liquid you have on hand (note: laundry detergent and hand soap will not work).
Step 2: Fill a spray bottle halfway with the mixture and spray the affected area.
Step #3: Wait a few minutes for the mixture to seep into the discoloration. Use a clean cotton cloth or a shop-vac to remove any excess moisture.
Step #4: Rinse the area well with warm water and repeat steps 1 through 4 until the stain is gone.
Get Help From Blackwood Upholstery Cleaning Experts
You may call Majestic Carpet Cleaning Services for the toughest pet stains and odors, and they'll give your upholstery the treatment it deserves! DIY cleaning can help, yet it won't make your home much cleaner overall.
Ensure you have the best upholstery cleaning services and also ones who can deliver the cleanest carpet possible, so, Contact Majestic Carpet Cleaning Services.
You can also use the form below, and a cleaning specialist will be in touch with you shortly. You can also check out our customer reviews from the surrounding areas.

Fill in for a fast response