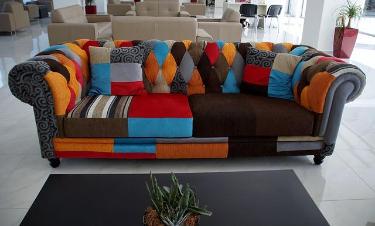 Are you tired of those persistent stains on your upholstery? Look no further because Mullica Hill upholstery cleaning has got you covered! With over 38 years of experience, our team at Majestic Carpet Cleaning Services has mastered the art of restoring upholstery to its former glory.
We understand your furniture holds memories and adds character to your home. We take pride in our professionalism and commitment to delivering top-notch quality work. Say goodbye to unsightly stains and hello to fresh upholstery that will make your home feel brand new.
Trust us to revitalize your furniture and bring back its luster!
Benefits of Professional Upholstery Cleaning
If you want to prolong the life of your upholstery and keep it looking its best, consider hiring a professional upholstery cleaning service.
A professional upholstery cleaner has the knowledge and expertise to effectively clean and remove stains from your upholstery, ensuring it stays in good condition for years to come.
A professional upholstery cleaner may use steam cleaning, also known as hot water extraction. This method involves high-pressure steam penetrating the fabric deep, loosening dirt, stains, and allergens.
The hot water extraction process removes dirt and debris, leaving your upholstery clean.
The Process of Professional Upholstery Cleaning
An expert upholstery cleaner from Majestic Carpet Cleaning Services will use specialized equipment and powerful cleaning solutions to clean your upholstery and remove stubborn stains effectively.
The process begins with thoroughly inspecting your upholstery to identify specific stains or problem areas.
Next, the cleaner will pre-treat any stains or spots using targeted cleaning solutions that are safe for your upholstery fabric.
Then, they'll use high-powered equipment, like steam cleaners or hot water extraction machines, to deep clean your upholstery. This process effectively removes dirt, allergens, and bacteria from the fabric, leaving your upholstery looking and smelling fresh.
Finally, the cleaner will apply a protective treatment to help prevent future stains and damage.
Trust the professionals at Majestic Carpet Cleaning Services for top-notch upholstery cleaning results.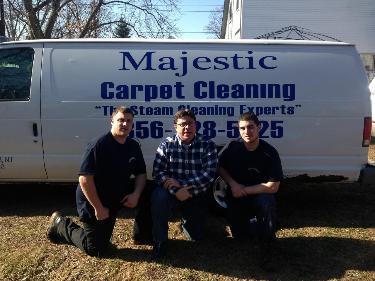 Mullica Hill Upholstery Cleaning Experts Have the Skills
Get ready to say goodbye to those stubborn stains on your upholstery! Mullica Hill Upholstery Cleaning has the expertise and experience to deliver top-notch work.
Our professional cleaning and restoration services will revitalize your furniture, leaving your home looking and feeling brand-new.
Don't wait any longer - trust Mullica Hill upholstery cleaning professionals to bring back the luster to your furniture and say hello to clean upholstery! Contact Majestic Carpet Cleaning Services today to schedule your appointment.
You can also use the form below, and a cleaning specialist will contact you shortly. You can also check out our customer reviews from the surrounding areas.

Fill in for a fast response