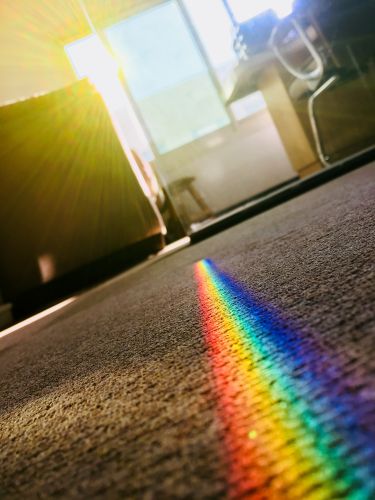 Is your carpet in need of some tender, loving care? Whether it's a recent spill or just general wear and tear, finding the right carpet cleaning service can make all the difference.
But how do you navigate through the sea of options and find quality cleaners quickly? Majestic Carpet Cleaning Services is here to guide you through the process, ensuring you get the best care for your carpets without the hassle. Let's dive in and discover the secrets to finding quality carpet cleaners near you!
The Carpet Conundrum:
Before we get into the nitty-gritty of finding the perfect carpet cleaning service, let's talk about why it matters. Did you know that the average carpet can accumulate pounds of dirt, dust, and debris each year?
That's like a hidden world of grime beneath your feet! Regular vacuuming helps, but to truly refresh your carpets, professional cleaning is the way to go. Majestic Carpet Cleaning Services is here to ensure your carpets receive the royal treatment they deserve.
Secrets to Finding Quality Carpet Cleaners
Ask for recommendations. Start by reaching out to friends, family, and neighbors. Personal recommendations can be gold when it comes to finding reliable carpet cleaners. Someone you know is bound to have firsthand experience with a local service.
Check online reviews: In the digital age, online reviews are your best friend. Platforms like Google, Yelp, and Facebook can give you insights into other customers' experiences with various carpet cleaning services. Look for consistent positive feedback.
Visit their website: A professional and informative website can speak volumes about a company's commitment to quality. Browse through the services offered, customer testimonials, and any certifications they might have.
Ask About Their Process: Don't be afraid to reach out to the companies you're considering. Ask about their cleaning process, the equipment they use, and the cleaning solutions they employ. A knowledgeable response can indicate expertise.
Check for Insurance and Certification: Reputable carpet cleaning services should be properly insured and certified. This ensures that you're dealing with professionals who take their work seriously.
Inquire About Pricing: While price shouldn't be the sole factor, it's still important to have an idea of the cost. Get quotes from a few different companies and compare their services and pricing.
Customer Service Matters: From your first interaction, pay attention to the customer service you receive. A responsive and courteous team can indicate a company that values its customers.
The Majestic Advantage in Mullica Hill:
In the picturesque town of Mullica Hill, where homes exude charm and character, Majestic Carpet Cleaning Services is your local partner in carpet care. Our commitment to quality, professionalism, and customer satisfaction sets us apart. We bring a personalized touch to each appointment, ensuring your carpets receive the meticulous care they deserve.
Experience the Majestic Touch:
When you choose Majestic Carpet Cleaning Services, you're not just getting a clean carpet; you're getting a healthier home and a more inviting living space. Contact Majestic Carpet Cleaning Services today to schedule your appointment.
You can also use the form below, and a cleaning specialist will contact you shortly. You can also check out our customer reviews from the surrounding areas. Say goodbye to lackluster carpets and hello to a vibrant and refreshed home environment that you'll be proud to show off!

Fill in for a fast response