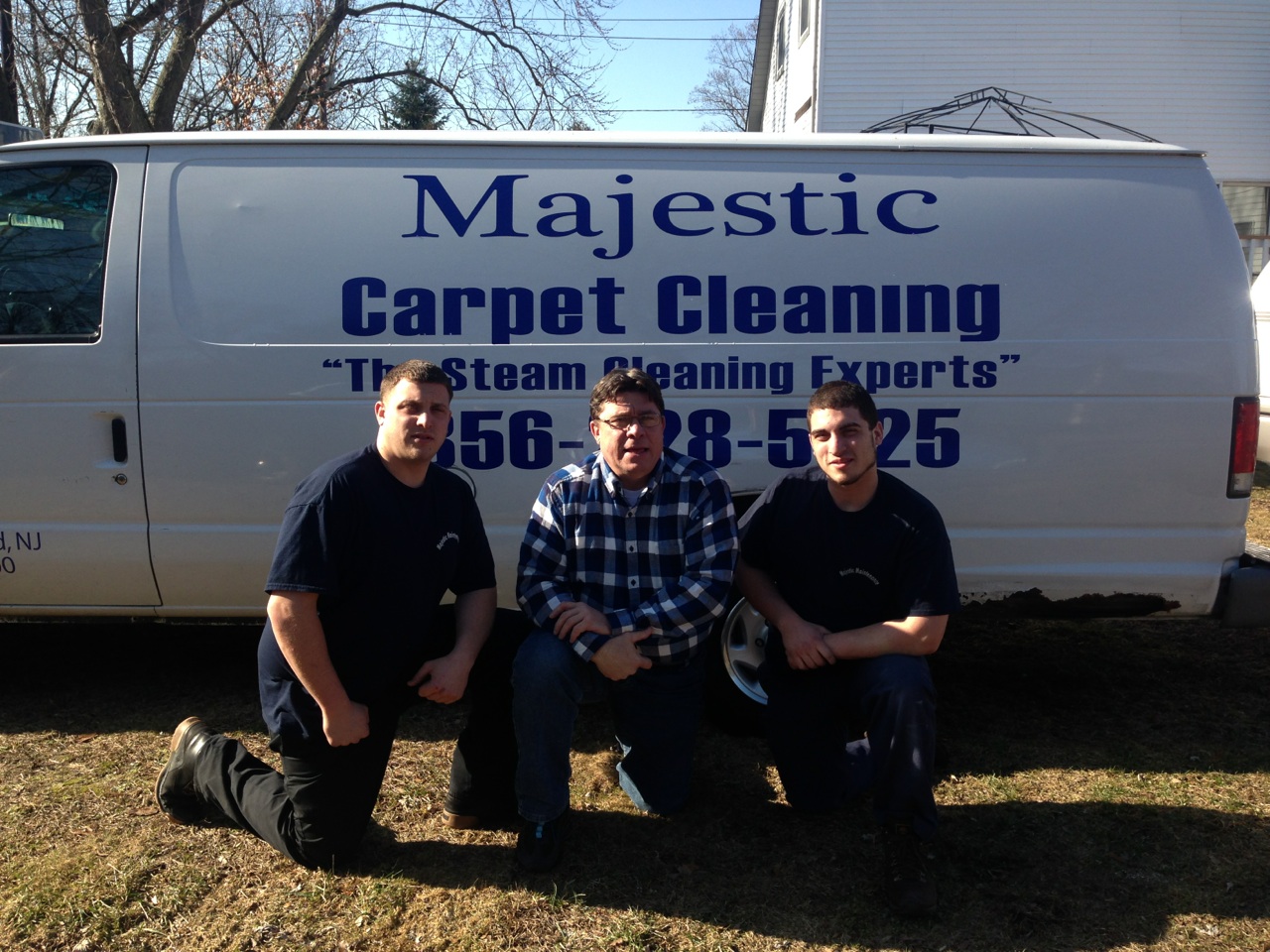 You get regular cleaning and deep cleaning, which removes dirt, allergies, and debris from deep within your home. Floors are frequently extensively cleaned owing to bacteria and dust buildup.
Depending on the flooring, dirt and allergens might readily lurk where a vacuum or other cleaning solution cannot reach or clean effectively.
Home health also includes upholstery, tiling, and grout. Like your carpet, deep cleaning your upholstery can remove invisible dirt, dander, and dead skin cells. Deep cleaning carpets and upholstery improve air quality and decrease allergy and asthma symptoms.
Learn why you should choose Majestic's skilled Mullica Hill carpet cleaners to keep your home healthy.
Between Pro Carpet Cleaning Use Maintenance Cleaning
While traditional carpet and upholstery cleaning is needed to preserve objects in your house, regular cleaning is typically compared to thorough cleaning. Deep cleaning should be done twice a year, or once at the very least.
Carpet fibers require vacuuming, and these deep cleans can eliminate debris from the bottom of your carpet fibers that a typical vacuum can't reach, as well as skin oils from your furnishings.
How to Maintain Carpet and Upholstery without Mullica Hill Carpet Cleaning
For floor care, vacuuming and cleaning pads can mop, sweep, and dust.
Vacuuming removes surface-level dirt such as dust, crumbs, and pet hair, but it should never be used as a substitute for professional carpet and upholstery cleaning. Deep cleaning makes a tremendous difference in the flooring's durability.
Mullica Hill Tile and Grout Deep Clean
Using a cleaning pad and a store-bought cleaning solution, you may easily clean tile and grout floors. It may give your floor tiles a quick shine, but it does not return them to their former state.
When comparing the cleaning pad results to those of your Mullica Hill tile and grout cleaning specialist, you can see the difference between maintenance and deep cleaning.
Grout is difficult to clean, and cleaning pads can perform a good job but only with a lot of work. Professional tile and grout deep cleaning removes all debris and stains from grout lines. Professional tile and grout cleaners will also seal the grout to prevent fresh debris from adhering to it.
How Do I Mix Carpet Cleaning with Tile and Grout Cleaning in Mullica Hill?
It's pointless to concentrate on one aspect without considering the others. When you handle them all at once, you'll discover that your home is in the cleanest state possible, reducing the risk of illness and allergies. To ensure that you have the best carpet cleaning business working for you, it's a simple matter of contacting Majestic Carpet Cleaning Services.
Thousands of residents and businesses have benefited from our deep cleaning services for carpet cleaning, upholstery cleaning, and tile and grout cleaning throughout the years. For the entire family, your house and business will be clean, healthy, and secure.
You can also check out our customer reviews from the surrounding areas.

Fill in for a fast response