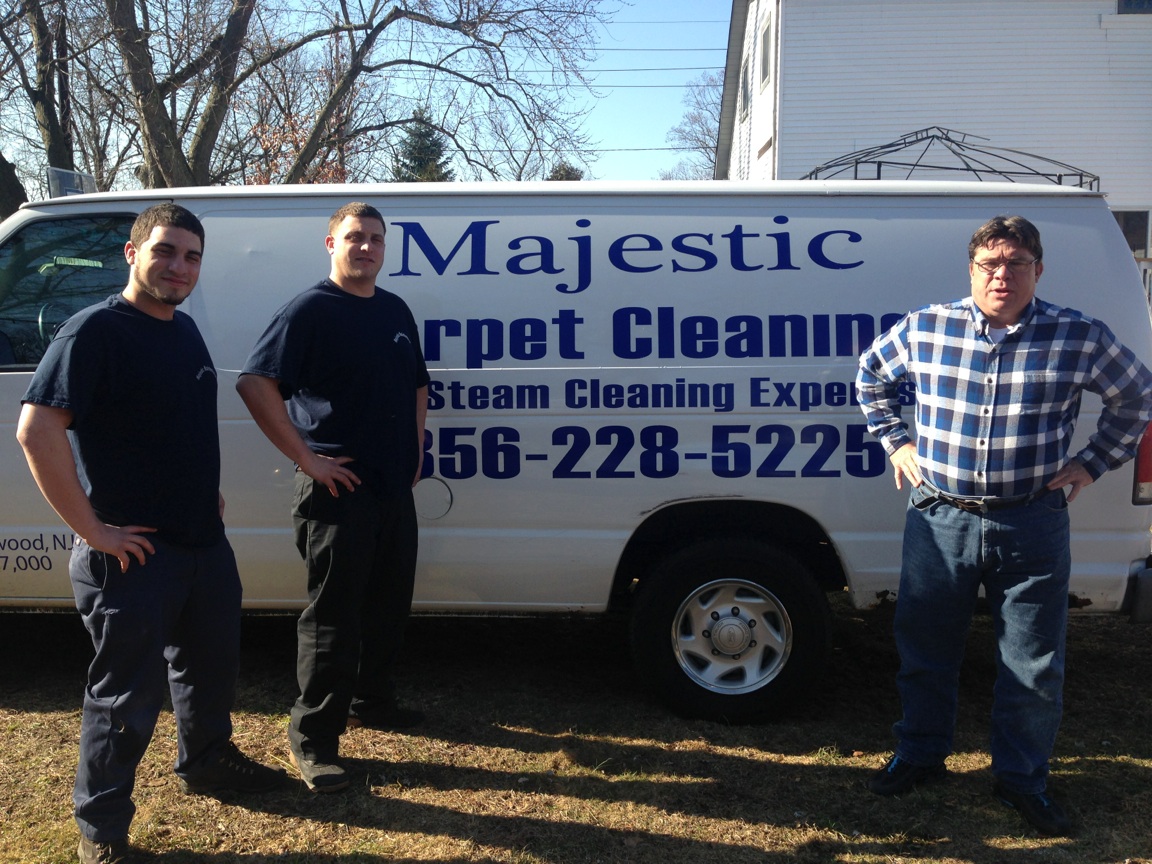 Majestic Carpet Cleaning Services has been cleaning tile and grout for years. Over the years, we've learned ways to make the task more accessible and more productive.
Our tile and grout cleaner removes stubborn stains and buildup. Apply generously to grout lines and scrape with a stiff-bristled brush. Rinse the cleaner off with warm water after 10 minutes.
We recommend using a steam cleaner. It loosens dirt and debris deep within your grout lines and destroys germs and bacteria. Heat and pressure can damage some flooring, so follow manufacturer guidelines.
Majestic's Floor Tile Grout Cleaning: A Comprehensive Guide
Clean floors and grout are important to Majestic. We offer complete floor tile grout cleaning services to restore your floors, where our experts remove dirt, stains, and other debris from tile and grout to make your floors sparkle.
Our process begins with a comprehensive inspection of your floors to select the best cleaning method. We remove tough stains and dirt from tiles and grout with high-tech equipment and cleaning solutions. Our team cleans kitchen backsplashes and bathroom shower walls with particular care.
We advise sealing your grout lines after our thorough cleaning process to prevent further damage. This prevents dirt and debris from settling into the grout's porous surface, making cleaning easier between professional cleanings. Majestic Carpet Cleaning Services handles all floor tile and grout cleaning!
DIY vs Majestic: Benefits of Professional Grout Cleaning in Marlton Voorhees
Many homeowners choose DIY grout cleaning, although hiring Majestic for grout cleaning has many advantages.
First, our professionals have access to professional-grade equipment and cleaning solutions. We can remove the worst grout stains and deposits.

Second, our grout cleaning team is experienced. We examine your grout and identify the best line of action for cleaning it without damaging it.

Finally, expert grout cleaning saves time and effort. Sit back while we clean your grout lines quickly and effectively. In conclusion, Majestic's grout cleaning services are worth the cost and time.
Majestic Carpet Cleaning: Transforming Floors in Marlton Voorhees
At Majestic Carpet Cleaning, we know having clean and fresh floors in your home or business is vital. That's why we offer services designed to transform even the dirtiest and most worn-out carpets into something that looks and feels brand new.
Whether you need deep cleaning, stain removal, or odor elimination, our team has the expertise and tools to do the job right.
And with our convenient scheduling options and competitive pricing, transforming your floors has never been more accessible or affordable.
So, if you're looking for a reliable carpet cleaning service in Marlton Voorhees, look no further than Majestic Carpet Cleaning! Contact us today to schedule your appointment and experience the difference Majestic can make!
Or fill in the compact form for a direct response. You can also check out our customer reviews from the surrounding areas.

Fill in for a Direct Response