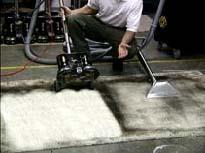 Carpet cleaning services to households or businesses are strongly recommended for steam-cleaning carpets every six months, although it will depend on the amount of foot traffic.
Steam cleaning is essential to keep your carpet clean. Many like to try it themselves, but there are some important rules to follow.
If you want to know how the Marlton Voorhees, NJ steam cleaning professionals do it, then this information is as good as you will find.
Choosing the Best Germ Killing Steam Cleaner
Steam cleaners are suitable for different types of carpets. Each steam cleaner is rated for water removal, fiber surface retention, and dirt removal.
You can buy them or rent them, but either way, be sure to check which the best steam is cleaner recommended for your carpets.
You'll want a steam cleaner that can quickly remove as much water as possible while maintaining the quality of your carpet. You may find that you can't get any, that it is as good as the carpet cleaning services Marlton Voorhees, NJ uses.
Correct Time to Steam Clean Carpets
No matter how much a steam cleaner removes water, time is of the essence. If you use a rental or home steam cleaner, be sure to clean up before the sun reaches its highest point. You'll need to dry your carpets as quickly as possible before the cooler temperatures arrive, and your carpet stays wet.
This attracts the potential for mold, and it will ruin your carpet faster than anything else.
A steam cleaner may seem like an easy machine to use; however, there are specific ways these machines work. You should always read the instructions because there is a lot of information. From how to hold the nozzle, to the chemicals you need to use, to how to prepare a room.
It's not just about cleaning up on the way in but doing things methodically. Furniture left in the room can leave marks on the wet carpet and prevent it from drying out.
Finding Professional Steam Clean Carpet Cleaners in Marlton Voorhees, NJ
Steam cleaning the carpets yourself could seem like a good idea. But there is much more to it than what you see at first glance. Carpet cleaning companies have spent years training in the different types of carpets and the effects that steam cleaning can have on them.
The one thing nobody ever mentions is that steam cleaning your carpet alone can invalidate the warranty. Besides this, it can be easy to cause more damage, and therefore you have no insurance protection.
But for the benefit, it is advisable to eliminate all risks and contact Majestic Carpet Cleaning Services. If you want a clean carpet, you may as well get it done right and have no worries about further issues.