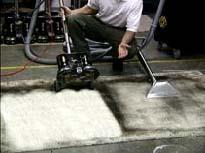 Dirty carpets can have a considerable negative impact on companies and their agents. A thriving organization should understand how dirty carpets affect the well-being of staff and customers. Owners of businesses should know how periodic carpet cleaning maintenance could contribute directly to their business.
Carry on reading, and you can find out benefits of professional carpet cleaning in Marlton Voorhees, NJ
Extend the Life of Your Carpet Investment
An essential advantage of professional carpet cleaning in Marlton Voorhees, NJ is the way it helps to extend the longevity of your carpet, and the investment you made.
As time passes, dirt, soot, impurities, and other substances accumulate in the carpet and stick to the fibers, which can ultimately lead to the fibers disintegrating and breaking up.
Freshen Your Workspace Air Quality
All dust, dirt and other deposits find their way into your carpet fibers and inevitably also into the air that you breathe.
Professional commercial carpet cleaners can remove even the most deep-seated dirt from your carpet.
Once professional carpet cleaners in Marlton Voorhees, NJ use hot water extraction, they can draw out all the dirt that is making the air stagnant and smelly.
Raise Productivity with Marlton Voorhees, NJ Pro Carpet Cleaners
An untidy office with dirty carpets creates a turbulent and dangerous working environment, which may lead to a decrease in interest.
According to some of the latest research, an individual can work more effectively in a productive atmosphere.
Is there anything more efficient than a functional workspace? Your staff is likely to enjoy their work when the carpets are clean and healthy.
Finding Your Reliable Carpet Cleaning pros in Marlton Voorhees, NJ
The appearance of your company is essential. By keeping your carpets clean, your establishment becomes more aesthetically pleasing for you and your employees, and for your customers.
When you maintain your carpet and have it professionally cleaned by professional carpet cleaners as Majestic Carpet Cleaning Services, you can extend your carpet's life, improve indoor air quality, increase staff morale, and productivity, and entice new customers!

Fill in the form for a quick response