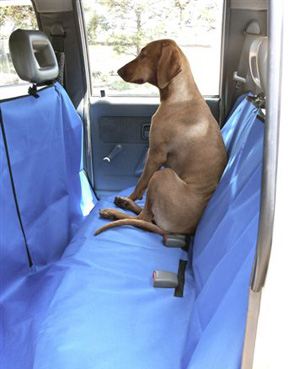 It takes a lot of effort to own a pet but building a home for the new furry family homeowners is vital.
Dirt, dust, and dander, among other things, are tracked into your home by pets. Fortunately, some carpets are far more pet friendly. Although it is not resistant, it appears to make things simpler.
You can learn more about how to keep carpets pet-friendly and why you'll need the best carpet cleaning services in Marlton Voorhees, NJ to help you protect your investment by clicking here.
Pile Types Explained by a Professional Carpet Cleaner
Loop pile and cut pile are the two forms of pile used to make carpets. As the name implies, the Loop pile refers to carpet fibers with single loop filaments throughout the carpet.
Carpets with loop piles are less likely to flatten and are more suited to maintaining their shape. The negative is that loop pile carpet variants are frequently caught in pets' claws, resulting in broken carpet fibers and loosening strands.
As a result, chopped pile carpets are recommended for a more acceptable carpet padding for pets. Cut pile carpets are made up of individual strands of carpet fibers that are not entangled or linked.
Because carpet strands do not snag on your pet's claws, it is less probable for them to scratch, break, or damage your carpet.
Varieties of Stain-Resistant Carpet
Natural fibers such as wool and synthetic fibers such as nylon can be found in carpet materials. Natural carpets are popular among homeowners because of their appearance and feel. On the other hand, natural carpets are more susceptible to stains and damage than synthetic materials.
Synthetic materials, such as nylon or polyester, and even mixes of the two, are designed to be more durable and stain-resistant.
Carpet Cleaning in Marlton Voorhees, NJ, is Crucial
Even while choosing the appropriate carpet pile type, material, and color can significantly impact how pet-friendly your home is, keeping your carpets clean and fresh is all about good care habits.
For carpets to survive longer, they must be vacuumed, cleaned, and cared for regularly, and many busy working homeowners do not have the time to do so.

Find Expert Marlton Voorhees Carpet Cleaning for Pets
Majestic Carpet Cleaning Services, for example, can help with carpet cleaning. We take care of the worry so you can spend more time doing the things you enjoy.
You can contact Majestic Carpet Cleaning directly here or fill out the brief form below, and a member of the Majestic Carpet Cleaning staff will contact you. You can also look at our most recent reviews. To be sure, your carpet gets the best cleaning, and you get all the health benefits. Contact Majestic Carpet Cleaning Services.
You can also use the form below, and a cleaning specialist will be in touch with you shortly. You can also check out our customer reviews from the surrounding areas.

Fill in for a fast response