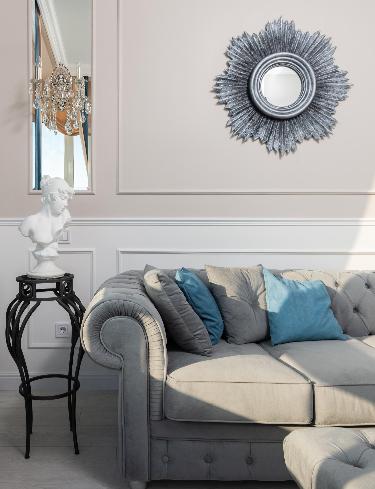 Are you tired of looking at your dirty and stained upholstery? Majestic Carpet Cleaning Services in Cherry Hill, NJ, is here to provide you with top-notch upholstery cleaning solutions.
With our expertise and advanced cleaning techniques, we can revitalize your furniture and bring it back to its original beauty. Our safe and effective cleaning products are specially designed to cater to different upholstery fabrics and finishes, ensuring a thorough and gentle cleaning process.
The Importance of Upholstery Cleaning
Upholstery cleaning is vital in maintaining a clean and healthy home environment. Over time, dirt, dust, allergens, and stains can accumulate on your furniture, affecting its appearance and potentially causing health issues.
Regular professional upholstery cleaning not only helps remove these unwanted elements but also extends the lifespan of your furniture, preserving its value.
Safe and Effective Cleaning Products
At Majestic Carpet Cleaning Services, we prioritize the safety and well-being of our clients and their upholstery. That's why we carefully select and use safe cleaning products for different upholstery fabrics and finishes.
Our specially formulated solutions and hot water extraction methods (steam cleaning) effectively break down and remove dirt, stains, and odors, causing no damage or discoloration.
Expert Upholstery Cleaners
Our highly trained and experienced upholstery cleaners at Majestic Carpet Cleaning Services understand the unique needs and challenges of different upholstery fabrics and finishes.
We take a personalized approach to each cleaning project, assessing the specific requirements of your furniture and tailoring our cleaning methods accordingly. Whether you have delicate silk upholstery or durable leather furniture, our experts have the knowledge and expertise to handle it with care.
Comprehensive Upholstery Cleaning Services
Majestic Carpet Cleaning Services offers various upholstery cleaning services to meet the diverse needs of our clients.
From regular maintenance cleaning to deep stain removal, we have the solutions to restore your upholstery's cleanliness and freshness. Our services cover various furniture types, including sofas, chairs, recliners, ottomans, and more.

Contact Majestic Carpet Cleaning Services for a Free Consultation
If you need professional upholstery cleaning services in Cherry Hill, NJ, look no further than Majestic Carpet Cleaning Services.
Our dedicated team is committed to delivering exceptional results and exceeding your expectations. Contact us today to schedule a free consultation.
Don't let dirty upholstery bring down the overall aesthetics of your home. Let us restore the beauty and cleanliness of your furniture with our reliable and effective cleaning services.
Or fill in the compact form for a direct response. You can also check out our customer reviews from the surrounding areas.

Fill in for a Direct Response