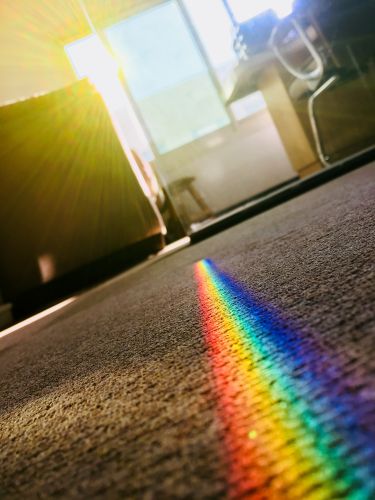 Are you gazing at your once-vibrant carpet in Cherry Hill, yearning to turn back time and make it look brand new again? The good news is that you can! In this article, we'll unveil the secrets to reviving your carpet's glory and how Majestic Carpet Cleaning Services can help you achieve that fresh, "just-installed" look.
The Quest for Carpet Renewal
Over time, carpets can lose their original allure due to daily wear and tear, spills, and foot traffic. But don't despair; there are steps you can take to breathe new life into your carpet.
The Majestic Approach
Majestic Carpet Cleaning Services has mastered the art of carpet restoration, and here's how they can assist you in making your carpet look brand new again:
1. Deep Cleaning: The cornerstone of carpet renewal is deep cleaning. Majestic uses cutting-edge equipment and techniques to penetrate deep into your carpet fibers, removing dirt, stains, and allergens.
2. Stain Removal: Stubborn stains? No problem! Majestic's experts are skilled in stain removal, from everyday spills to tough, set-in marks.
3. Color Restoration: Faded colors can make your carpet appear aged. Majestic has the expertise to restore the vibrancy of your carpet, bringing it back to life.
4. Allergen Elimination: If allergies are a concern, Majestic ensures your carpet is free of allergens and contaminants, contributing to a healthier indoor environment.
5. Pet-Friendly Care: For pet owners, Majestic can effectively remove pet dander, odors, and stains, ensuring your carpet is both clean and pet-friendly.
6. Customized Solutions: Every carpet is unique, and Majestic Carpet Cleaning Services provides tailored solutions that address your specific needs.
7. Preventive Tips: Majestic offers advice on how to maintain your carpet's pristine condition, ensuring it looks new for longer.
The Transformation
Now, let's get to the heart of the matter: how to make your carpet look brand new again. The secret lies in the combination of Majestic's expertise, state-of-the-art equipment, and dedication to delivering outstanding results. They take your aged, tired carpet and transform it into a flooring masterpiece that looks and feels like it's just been installed.
Why Choose Majestic Carpet Cleaning Services?
Local Excellence: Majestic is your trusted local choice for "carpet cleaning near me" in Cherry Hill.
Expertise Matters: Their team consists of highly trained professionals who are experts in their field.
Customer Satisfaction: Majestic prioritizes your satisfaction and takes pride in their work.
Revel in a Fresh, Renewed Carpet
Don't settle for a worn-out carpet when you can enjoy the luxurious feel of a brand new one. Contact Majestic Carpet Cleaning Services in Cherry Hill and discover how they can breathe new life into your home with their carpet renewal expertise.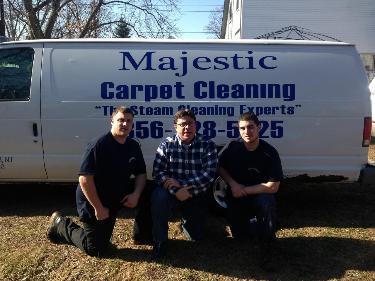 Contact Majestic Carpet Cleaning Services Today!
Take the first step toward a carpet that looks brand new again. Contact Majestic Carpet Cleaning Services today to schedule your appointment.
You can also use the form below, and a cleaning specialist will contact you shortly. You can also check out our customer reviews from the surrounding areas.
Your refreshed carpet will be a testament to the elegance of your home.
Ready to restore your carpet's original allure? Contact Majestic Carpet Cleaning Services today for expert carpet renewal!

Fill in for a Direct Response