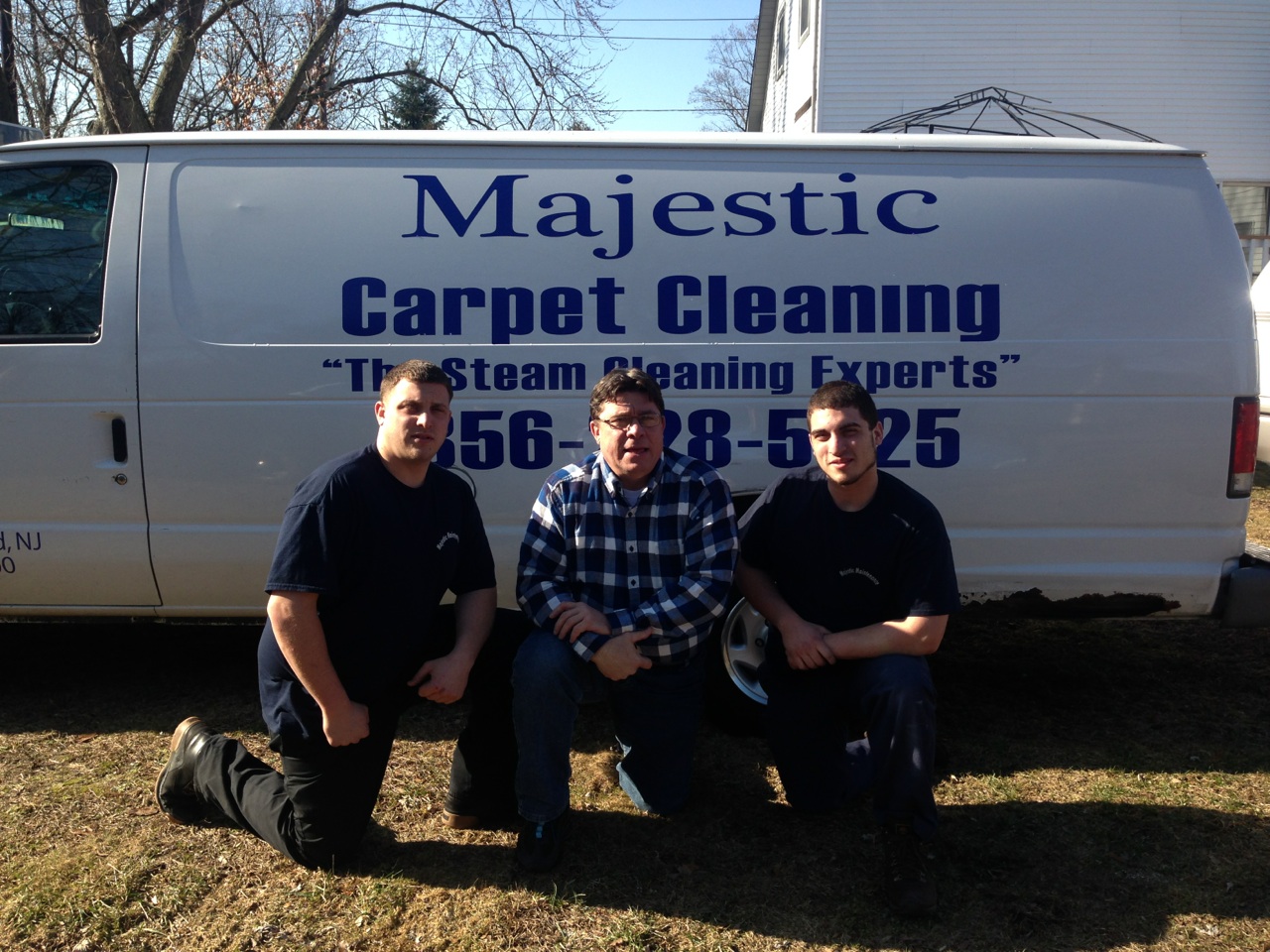 At Majestic Carpet Cleaning Services, we believe in the power of hot water extraction regarding carpet cleaning. This method uses high-pressure hot water and a cleaning solution to deeply penetrate and clean carpets, removing dirt, allergens, and bacteria.
Our expert technicians are trained in this method and are equipped with state-of-the-art equipment to provide the best results for our customers.
One advantage of hot water extraction is it is effective on many carpets, including those made from delicate materials like wool or silk. It also leaves behind minimal residue compared to other methods, like shampooing or steam cleaning.
If you're in Moorestown and seeking a reliable carpet cleaner that uses the latest technology and techniques, look no further than Majestic. We take pride in delivering exceptional service that meets our customers' needs every time.
Deep Clean and Hygiene: Majestic's Hot Water Extraction Method
Our hot water extraction method is the most effective way to deep clean and sanitize carpets, upholstery, and tile & grout. We use state-of-the-art equipment that heats water to over 200 degrees Fahrenheit, which helps to break down dirt and bacteria while also killing germs and allergens.
Besides our carpet cleaning services, we also offer tile & grout cleaner and upholstery cleaner options.
Our specialized equipment allows us to get into tight spaces between tiles for a deep clean without damaging the surface. And our upholstery cleaner ensures that even your most delicate fabrics are left looking like new. Trust Majestic for all of your deep cleaning needs!
Breathe Easier with Majestic: Hot Water Extraction for Allergy Relief
At Majestic, we understand how important it is for our customers to breathe quickly in their homes. That's why we specialize in hot water extraction carpet cleaning, the most effective method for removing allergens from carpets and upholstery.
But we don't just stop at carpets - our tile and grout cleaner also uses hot water extraction to remove built-up dirt and bacteria to aggravate allergies.
By choosing Majestic for your home cleaning needs, indoor air quality will improve, and your allergy symptoms will be reduced. Plus, with our friendly team of professionals and competitive pricing, keeping your home healthy and clean has never been easier.
Majestic Carpet Cleaning: Setting the Standard for Hot Water Extraction in Moorestown
At Majestic Carpet Cleaning, we take pride in setting the standard for hot water extraction in Moorestown. Our skilled technicians provide the highest quality carpet cleaning services that leave your carpets looking and feeling new.
Besides our carpet cleaning services, we offer tile, grout, and commercial carpet cleaning. Whether you need your home's carpets cleaned or your business' floors maintained, we have the knowledge and expertise to do the job right.
At Majestic Carpet Cleaning, we aim simple: to exceed your expectations with every service. So, Contact us today to schedule your appointment and experience the difference Majestic can make!
Or fill in the compact form for a direct response. You can also check out our customer reviews from the surrounding areas.

Fill in for a Direct Response