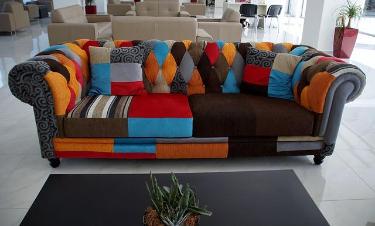 Carpet cleaning should be done often, as these are expensive expenditures. Sadly, carpets collect all the dust and filth tracked into your home.
When people enter a house, their first obvious item is the smell. Soiled carpets contribute to an unpleasant odor, which becomes even worse if the carpets get wet. Mold can grow in carpets that have been left wet for an extended period.
People living with Asthma should avoid mold exposure. Sneezing, coughing, and watery eyes are common symptoms in people who are allergic to allergens.
Carpets that emit a foul odor degrade indoor air quality, endangering the health of you and your family. Therefore, it is necessary to engage the services of a professional Haddonfield, NJ carpet cleaning company who can clean all these dangerous substances and leave your carpet and upholstery in a condition where it dries swiftly.
Pet Stain Removal in Haddonfield, NJ
When you have pets, be careful to clean your carpets more frequently. It may be possible that it is not your pets who pee on your carpet, although it happens. Although dirt and sweat do not make them appear unclean, domestic animals, particularly dogs, can lie on carpets and get filthy threads.
When pets sit on chairs or couches, their hair gets stuck in the threads of the carpet and upholstery.
Regular visits from a Haddonfield professional carpet and upholstery cleaner, NJ, will keep your carpets and furniture clean. Still, they may also help extend the life of your furniture and carpets, protecting the investment you've invested made.
Your carpet becomes a hub for bacteria, allergies, and dust mites. In time, they stick deep to the carpet fibers and circulate in your home, producing allergies.
Most allergens are not eliminated with a regular vacuum cleaner. However, a thorough steam cleaning by a carpet cleaner in Haddonfield, NJ, will eliminate all these allergies and any traces of pet hair or dander.
Where To Find Absolute Best Haddonfield, NJ Carpet Cleaning
Although there are many cleaning businesses, sometimes it might be tougher to select one that offers years of experience.
For all their equipment, a carpet cleaning business may not know everything there is to learn about cleaning carpets and upholstered surfaces. So, when you want the best and most affordable services in the region, contact Majestic Carpet Cleaning Services. We can help you recover cleanliness to any carpet.
You can also check out our customer reviews from the surrounding areas.

Fill in for a fast response