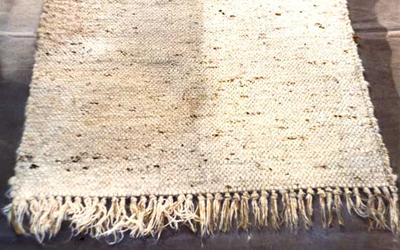 Everyone understands the significance of carpet cleaning. However, few individuals are aware of the carpet pad underneath. The pad is the material beneath the carpet that provides a cushion between the feet and the floor, prevents the carpet from sliding across the floor, and eventually extends the carpet's lifespan.
You might question if carpet cleaners in Haddonfield clean the pad during your skilled carpet cleaning session.
Does Haddonfield Carpet Cleaning Clean the Pad?
The simple explanation is that carpet cleaners will not clean the pad, and they do the opposite and try to avoid soaking it.
It's critical to remember that carpet fibers can't absorb a lot of liquid or moisture. You may not know it, but most of the moisture is absorbed by the cushioning underneath.
One of the most distinguishing characteristics of carpet padding is that it is usually spongey. Because of this, the cushioning feels soft under the feet. This property, however, makes paddings extremely absorbent, which might be an issue. The cushioning absorbs water like a sponge and quickly becomes saturated. A Haddonfield carpet cleaner will avoid this as they know that mold can set in quickly.
Liquids that get trapped in the cushioning can be challenging to remove. Because the pad is sandwiched between the carpet and the floor, air circulation is limited. You can't just trust the liquid will evaporate from the padding.
You should expect the carpet padding to be moist for a few days after it has been drenched. The moisture trapped in the carpet pad might serve as a breeding ground for mold.
You can see why a Haddonfield carpet cleaner should minimize wetting the pad so your carpet will last longer without the chances of mold harming your family.
Majestic Carpet Cleaning Equipment
Our modern vehicle-mounted carpet cleaning equipment will effectively and efficiently clean your carpets. Rest confident that our cleaning procedure will penetrate the layers of your carpet fibers and thoroughly cleanse them without soaking the carpet backing. Our equipment can control the amount of water and moisture, ensuring that your carpet pad is not harmed.
Your carpet will be thoroughly cleaned after a professional cleaning, but it will still feel damp when you touch it. Our equipment does not leave a lot of moisture behind because of good water recovery, so you can expect your carpet to dry in just a few hours. With the power of steam from a Haddonfield carpet cleaning expert, germs are killed with little chance of them spreading.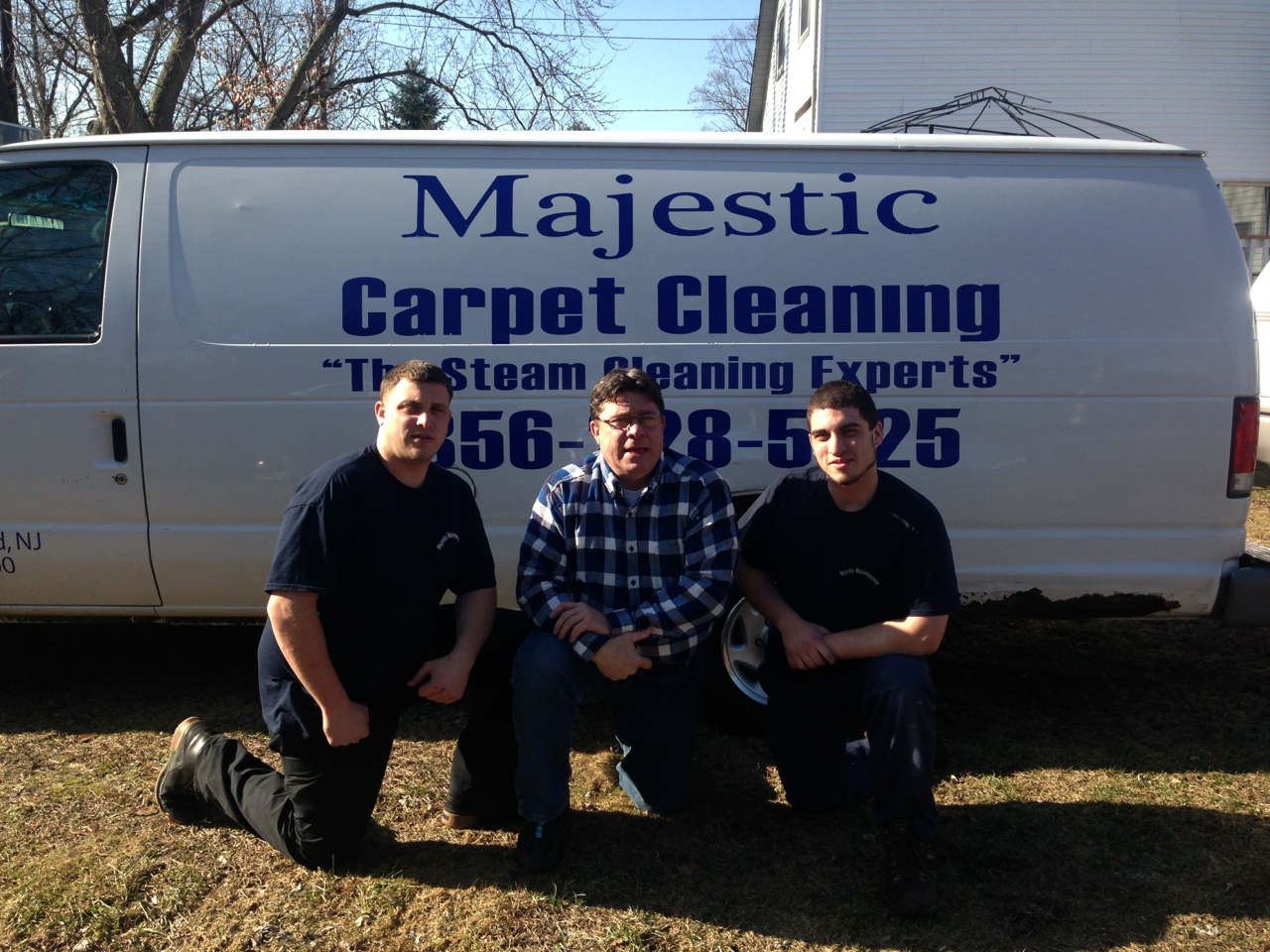 What About a Stained Carpet Pad and Smells?
Pet odor or urine staining their carpet and soaking through to the carpet padding is a widespread problem for pet owners. In extreme circumstances, it's not uncommon for urine to seep through the padding and onto the subfloor beneath. This results in a multi-layered odor problem that is difficult to eliminate.
Layers of pet pee must be neutralized, and a urine neutralizer may be placed on the carpet. Unfortunately, the carpet padding may need to be replaced in extreme circumstances. The subfloor may need to be addressed as well. Steam cleaning does the best job of getting rid of stains and breaking down compounds that cause smells.
If you want carpets that are not merely clean but are healthy inside your home, contact Majestic Carpet Cleaning Services directly, and you can be on your way to a healthy environment for all your family.
You can also use the compact form below, and a carpet cleaning specialist will be in touch with you shortly. You can also check out our customer reviews from the surrounding areas.