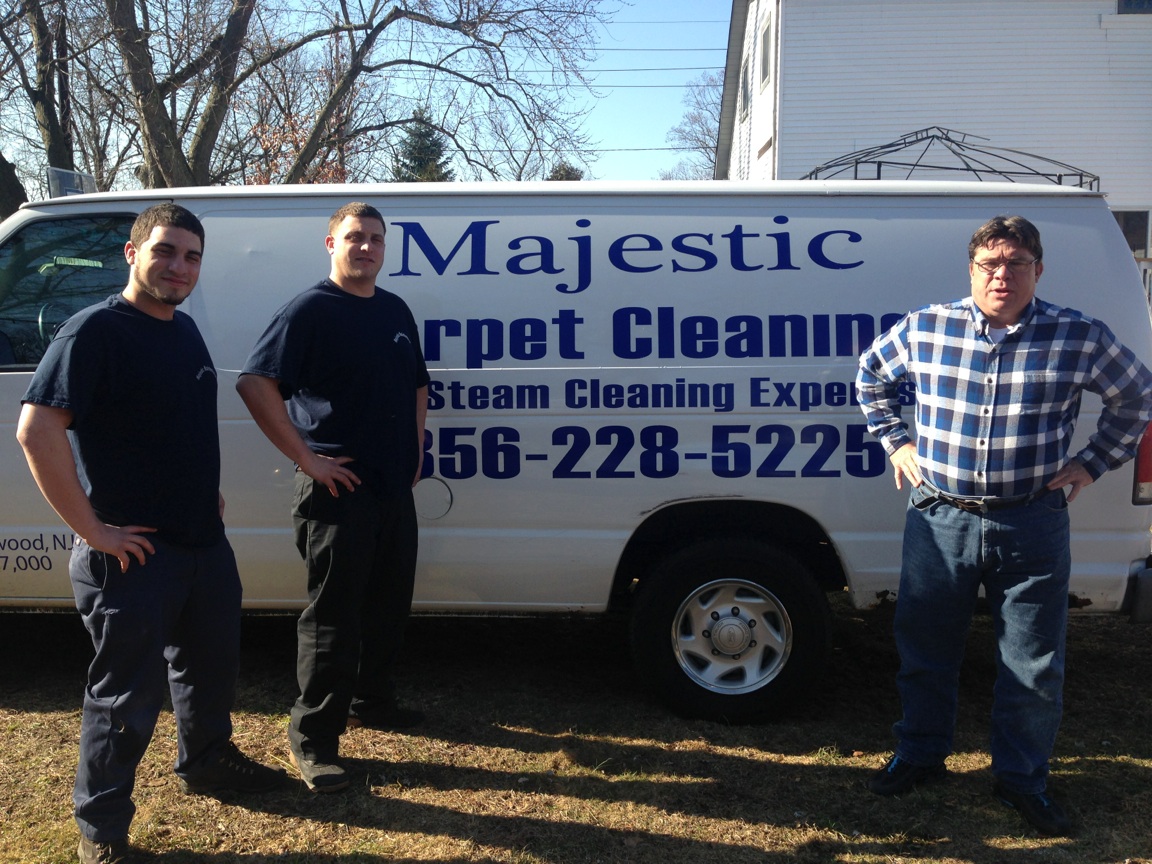 When bringing life back to your carpets, Majestic Carpet Cleaning Services in Haddonfield has the needed expertise.
Our professionals understand the importance of maintaining a clean and healthy living environment for you and your family. That's why we use the best method available: hot water extraction.
Why Hot Water Extraction is the Best Method for Residential Carpet Cleaning
With our cutting-edge equipment and skilled technicians, we can revive your carpets and leave them looking as good as new.
Hot water extraction, also known as steam cleaning, is a highly effective carpet cleaning technique that removes dirt, stains, and allergens deep within the carpet fibers. Our state-of-the-art equipment sprays hot water with a cleaning solution onto the carpet, agitating the fibers and then extracting the dirt and moisture using powerful suction. This thorough process ensures that even the toughest stains and embedded dirt are lifted away, leaving your carpets fresh and revitalized.
Discover the Benefits of Professional Carpet Cleaning Services
Choosing professional carpet cleaning services from Majestic Carpet Cleaning Services offers various benefits for homeowners in Haddonfield. Here are just a few reasons why hot water extraction is the superior choice:
Deep Cleaning: Hot water extraction reaches deep into the carpet fibers, removing dirt, bacteria, pet dander, and allergens that regular vacuuming can't eliminate. This deep cleaning not only improves the appearance of your carpets but also promotes a healthier indoor environment.

Stain Removal: Our expert technicians are skilled in treating and removing various stains, including those caused by spills, pets, and everyday wear and tear. With our professional knowledge and specialized stain removal products, we can tackle even the most stubborn stains, leaving your carpets spotless.

Allergen Reduction: Carpets can harbor dust mites, pollen, and mold spores, triggering allergies and respiratory problems. Hot water extraction effectively eliminates these allergens, making your home a safer and healthier place for everyone.

Extended Carpet Life: Regular professional carpet cleaning not only enhances the appearance of your carpets but also extends their lifespan. By removing dirt, debris, and stains, hot water extraction helps prevent premature wear and tear, preserving the quality and beauty of your carpets for years to come.
Experience the Majestic Difference in Carpet Cleaning! Book Your Appointment Today!
Are you ready to revive your carpets and enjoy a clean living space? Contact Majestic Carpet Cleaning Services today to schedule your appointment. Our experienced technicians will assess your carpet cleaning needs and provide a tailored solution to achieve the best results.
We offer competitive pricing, exceptional customer service, and a satisfaction guarantee. Don't miss the opportunity to experience the Majestic difference in carpet cleaning.
You can also use the form below, and a cleaning specialist will contact you shortly. You can also check out our customer reviews from the surrounding areas.

Fill in for a Direct Response