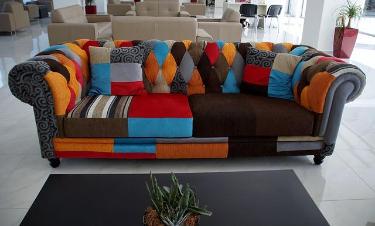 Discover the Expert Upholstery Cleaning Services by Majestic Carpet Cleaning Services in Moorestown, NJ
Are you looking to breathe new life into your furniture and experience the joy of clean upholstery? Majestic Carpet Cleaning Services provides expert upholstery cleaning services in Moorestown, NJ.
With our skilled team of professionals and advanced techniques, we will transform your furniture, removing dirt, stains, and allergens. Get ready to enjoy a refreshed and inviting home with our exceptional upholstery cleaning services!
Professional Upholstery Cleaning Services
At Majestic Carpet Cleaning Services, we proudly offer professional upholstery cleaning services to our valued customers in Moorestown, NJ. Our experts are highly trained in handling various upholstery materials and fabrics.
From delicate fabrics to more durable ones, we have the knowledge and expertise to clean them effectively and safely. We understand that each piece of upholstery is unique and tailor our approach to ensure exceptional results.
Deep Cleaning for a Healthier Home
Upholstered furniture can accumulate dirt, dust, allergens, and even bacteria over time, which can have a negative impact on the air quality in your home and potentially affect your well-being. Our deep cleaning process at Majestic Carpet Cleaning Services ensures the thorough removal of embedded dirt, stains, and allergens from your upholstery.
With state-of-the-art equipment and safe cleaning solutions, we can achieve optimal results without compromising the integrity of your furniture. Experience a healthier and cleaner living environment with our upholstery cleaning services.
Restore the Beauty of Your Furniture
The wear and tear of daily use can take a toll on your upholstery, leaving it looking dull, faded, or stained. Our upholstery cleaning services restore the beauty of your furniture and give it a fresh and rejuvenated appearance.
Whether you're dealing with food and beverage spills, pet accidents, or general soiling, we have the expertise to tackle fresh stains. Our professional cleaning techniques will bring back the vibrancy of your upholstery, making it look as good as new.
Convenience and Peace of Mind
At Majestic Carpet Cleaning Services, we prioritize convenience and customer satisfaction. We understand your time is valuable, and we strive to make the upholstery cleaning process as seamless and hassle-free as possible.
Our team will work with you to schedule a convenient appointment, and we will arrive punctually, fully equipped with the tools and solutions. You can have peace of mind knowing your furniture is in the hands of trusted professionals who will treat it with the utmost care and respect.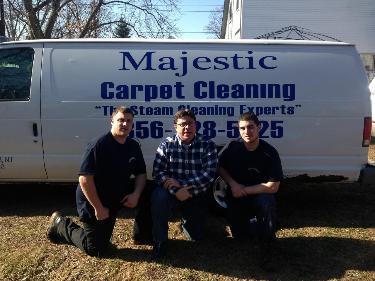 Contact Majestic Carpet Cleaning Services Today!
Ready to experience expert upholstery cleaning and enjoy fresh furniture in your home? Contact Majestic Carpet Cleaning Services today for a free consultation. Our experts will assess your upholstery cleaning needs and provide a tailored solution that meets your requirements and fits your budget.
Don't settle for lackluster upholstery–choose Majestic Carpet Cleaning Services for professional and exceptional upholstery cleaning services in Moorestown, NJ!
You can also use the form below, and a cleaning specialist will contact you shortly. You can also check out our customer reviews from the surrounding areas.

Fill in for a Direct Response