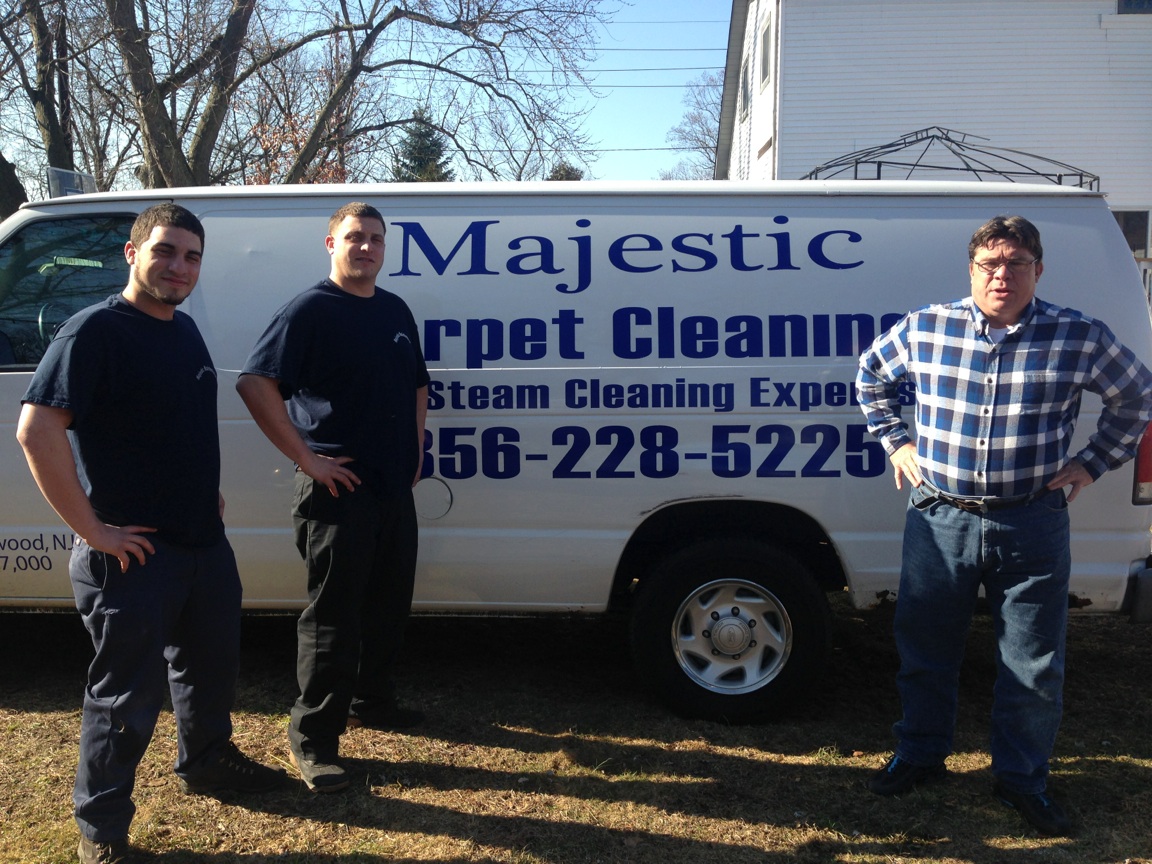 Are you unsure whether your carpets need professional cleaning? Majestic Carpet Cleaning Services in Blackwood, NJ, is here to provide expert guidance and exceptional carpet cleaning solutions.
With our state-of-the-art equipment and experienced team, we guarantee to revive your carpets and leave them looking pristine. Read on to discover the signs that show it's time to refresh your carpets.
Visible Stains and Discoloration
One of the first indicators your carpets require cleaning is visible stains and discoloration.
Whether it's an accidental spill, pet mess, or tracked-in dirt, these blemishes can accumulate over time, making your carpets appear dull and unattractive. At Majestic Carpet Cleaning Services, we specialize in carpet cleaning techniques, including steam cleaning, to effectively remove stubborn stains and restore your carpets' vibrant colors.
Persistent Odors
Have you noticed unpleasant odors lingering in your home? Carpets trap and retain odors from pets, spills, and everyday activities. If your efforts to eliminate these odors have been unsuccessful, it shows your carpets need professional attention.
Our hot water extraction method removes deep-seated dirt and grime and eradicates odors, leaving your carpets smelling fresh and revitalized.
Increased Allergies and Respiratory Issues
Dirty carpets can contribute to various health issues, especially if you or your family suffer from allergies or respiratory problems. Over time, carpets accumulate dust, pollen, pet dander, and other allergens to trigger allergic reactions and respiratory distress.
If you've noticed an increase in these symptoms, it's crucial to have your carpets thoroughly cleaned. Our carpet steam cleaners penetrate deep into the fibers, eliminating allergens and providing a healthier environment for you and your loved ones.
Matting and Wear Patterns
High-traffic areas in your home show signs of wear and matting more quickly than others. If you notice flattened or matted carpet fibers in frequently walked-on sections, it shows your carpets need professional care. Our carpet cleaning experts have the knowledge and tools to revive even the most heavily trafficked areas, restoring the texture and appearance of your carpets.
Revitalize Your Carpets with Majestic Carpet Cleaning Services
Don't let dirty carpets bring down your home's overall look and feel. If you've noticed visible stains, persistent odors, increased allergies, or matting on your carpets, it's time to seek professional help.
At Majestic Carpet Cleaning Services in Blackwood, NJ, we offer various carpet cleaning services, including steam cleaning and hot water extraction, to restore your carpets to their original glory.
Contact Majestic Carpet Cleaning Services in Blackwood, NJ. Let our experts revitalize your carpets and create a clean, healthy, and welcoming environment for you and your family.
Don't wait - reclaim the beauty of your carpets with Majestic Carpet Cleaning Services!
Or fill in the compact form for a direct response. You can also check out our customer reviews from the surrounding areas.

Fill in for a Direct Response