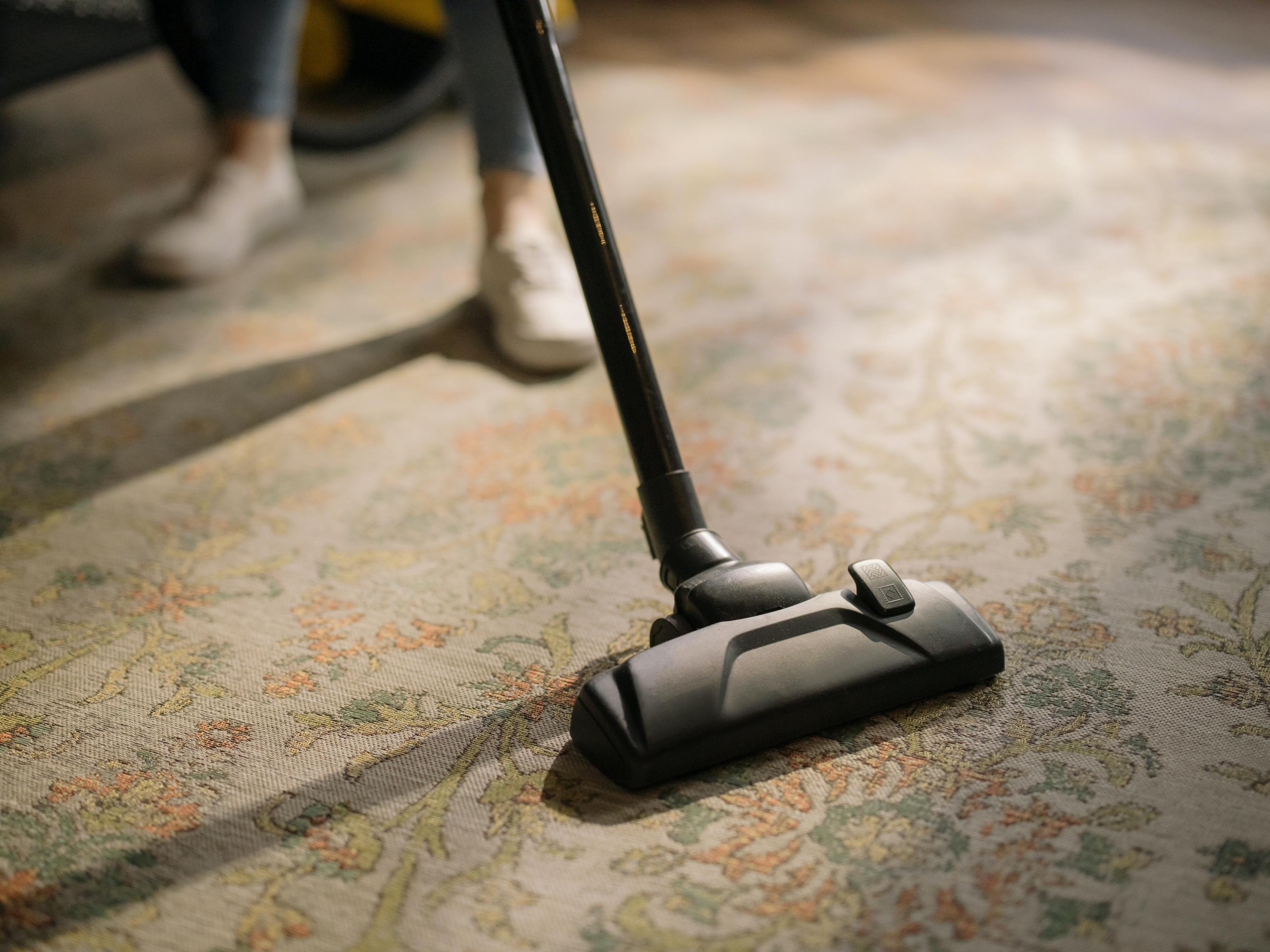 Deep carpet cleaning in Cherry Hill is an essential maintenance task to add to your list if you want your carpets to last as long as possible and look good for as long as possible.
Professional carpet cleaners like Majestic Carpet Cleaning Services use many methods to clean carpets.
When you hire a professional carpet cleaning company in Cherry Hill, you can expect: Here is a quick look at some of the most common ways that professionals clean carpets:
Hot water extraction (HWE):
This is a typical method to clean carpets, which is also called "steam cleaning." In this method, cleaners shoot hot water into the carpet fibers at high pressure to break up the dirt.
Most of the time, a cleaning agent is put on the carpet, then the brush is used to move the carpet around, and then the carpet is rinsed.
Then the carpet needs to be dried. How long this takes depends on how much-carpeted space there is, but from the time the cleaning starts until the carpet is dry, you can expect at least a few hours.
Encapsulation:
In this method, cleaners start with a base of synthetic detergents that becomes powder when they dry out. When the cleaning foam dries, this powder encases the dirt stuck in the carpet fibers.
This makes it easy to vacuum or brush up the dirt. In addition, this method uses less water than shampooing, so the hair dries faster, and fewer chemicals are left behind.
Shampooing:
Shampooing is still a popular way to clean carpets, but cleaning experts now prefer encapsulation and hot water extraction instead.
Shampooing works, leaving behind wet foam residue that can take a while to dry and make the carpet sticky. Shampooing isn't as popular as it used to be because it takes so long to dry, but most cleaners still offer this service.
Bonnet cleaning:
This carpet cleaning method is only meant to get the top layer of fibers clean. It uses a motorized machine with a cleaning solution-soaked spinning pad.
This is popular in hotels, schools, and large commercial or office buildings because it's an easy and effective way to clean carpets in high-traffic areas that shouldn't get too wet. However, this probably isn't the best choice if you're looking for deep cleaning or cleaning of small areas.
Dry carpet cleaning:
This method of cleaning, also called "compound cleaning," has become very popular because it works well and doesn't need time to dry.
Its ease of use makes it an excellent choice for many settings, especially places that need to be open 24/7 and can't afford to have other cleaning methods stop working.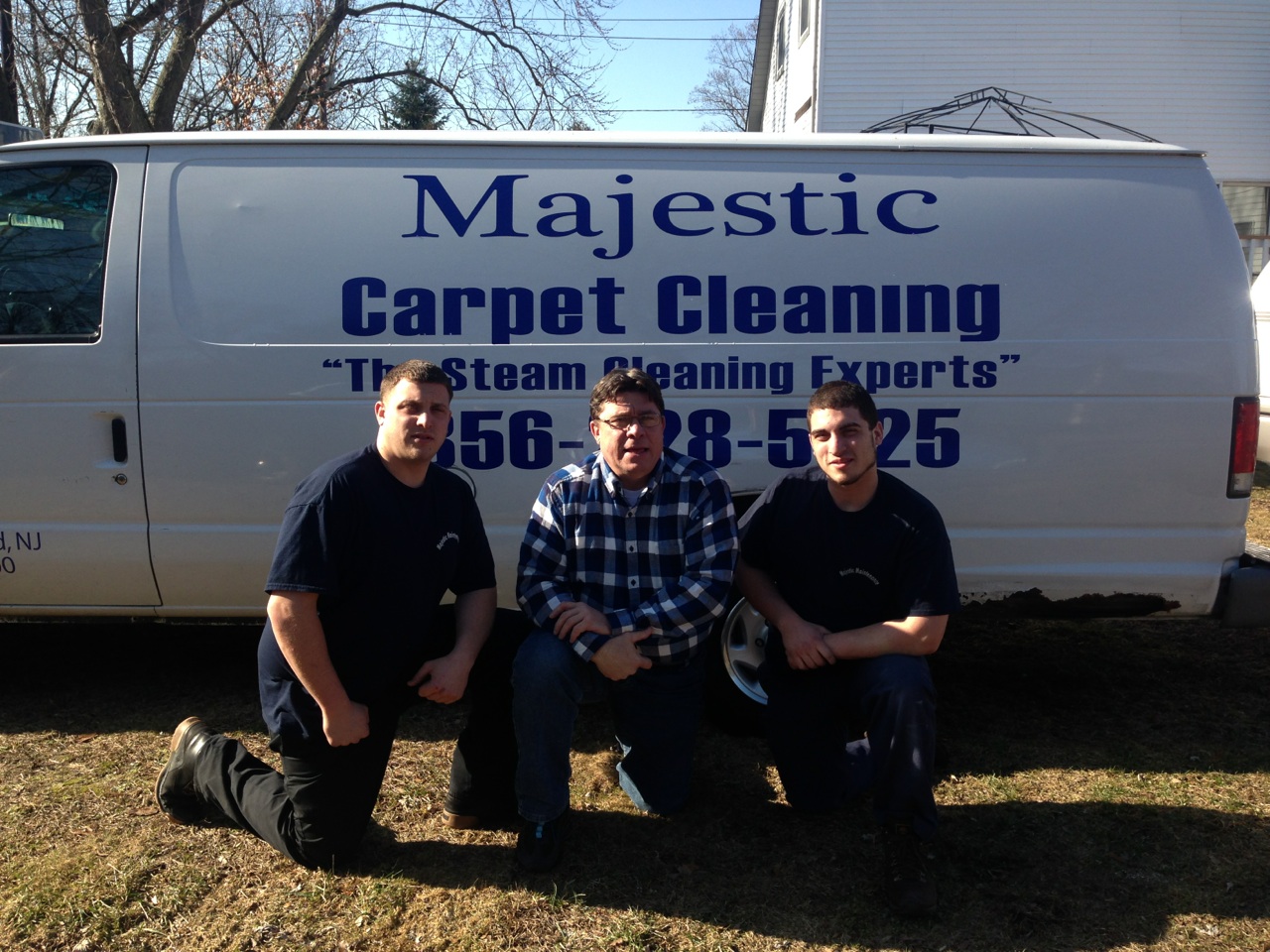 Get Carpet Deep Cleaning With Cherry Hill Carpet Cleaning Professionals
Contact the team at Majestic to learn more about the different ways to deep clean carpets and the benefits of hiring a Cherry Hill professional carpet cleaning company.
The professionals can help you know more, so contact Majestic Carpet Cleaning Services here, or you can also use the form below, and a cleaning specialist will be in touch with you shortly.
You can also check out our customer reviews from the surrounding areas.

Fill in for a fast response