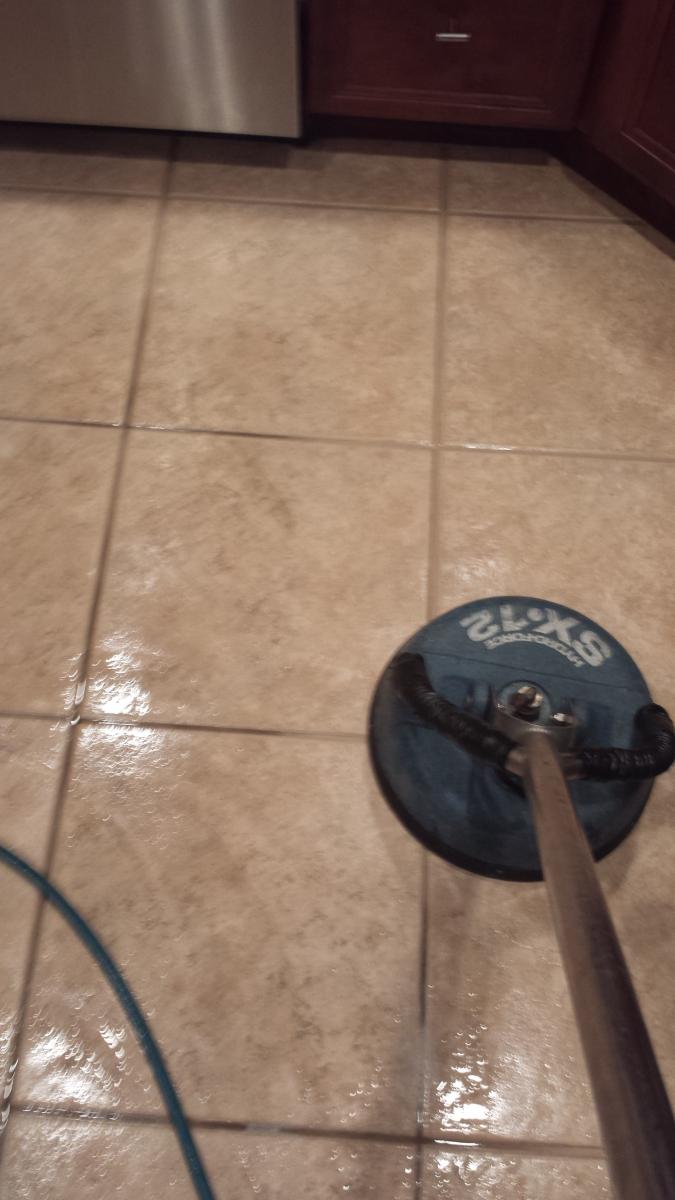 Majestic Carpet Cleaning Services in Cherry Hill is the absolute best at tile and grout cleaning. Tiling gives any room in your home or business a distinctive look. They are, however, vulnerable to dirt, spills, and bacteria.
Not only will your tiles and grout get dull and unclean with time, but they will also become a breeding ground for allergies and bacteria, making us sick.
While it is evident how important it is to maintain tile and grout clean, why not do it yourself?
The following are some reasons why you should hire a Cherry Hill, NJ tile and grout cleaning professional to take care of your home.
Cherry Hill, NJ Tile and Grout Cleaning Removes Grime
You can never get the same results as a professional tile and joint cleaner, no matter how much time you spend scrubbing the grout, whether on the walls or your hands and knees.
Professional cleaners at Majestic Carpet Cleaning Services bring hard stains in porous grout to the surface, where they will be permanently removed.
Bacteria, allergies, and other harmful impurities will build up in the joint mortar and tile surface. It can cause bronchial asthma, long-term breathing problems, and various other problems for you and your family.
With steam power, Majestic Carpet Cleaning Services' skilled cleaning of your tiles and grout removes 98.6% of bacteria, including those found on hard surfaces. It not only improves the appearance of your home, but it is also much healthier for your family.
Seal Tiles with Cherry Hill Tile and Grout Cleaners
Attempting to scrub the tiles and grout yourself is work-consuming and hard to yield the appropriate results.
You can also engage a Cherry Hill, NJ-based professional tile and grout cleaning service to swiftly remove dirt and stains with minimal disruption to your hectic schedule.
The porous nature of tile grout makes it susceptible to discoloration and bacterial contamination. Even though the grout is sealed, the sealant wears off with time, exposing the grout.
We lay a new sealant over the grout as part of our professional tile and grout cleaning process to prevent dirt and bacteria and safeguard your walls and floor from future stains.

Where to Find Tile and Grout Cleaning in Cherry Hill, NJ
It is now more necessary than ever to get your tiles and joints cleaned by a professional on a clean basis. Although the recommendation is once a year, the current scenario may indicate that more frequent cleanings are necessary to keep your home safe.
Professional tile and grout cleaners will not only save you time but will also save you money. These professional cleaners use the most advanced and cost-effective industrial cleaning equipment available. Even with that, determining when tiles and grout are as clean as they can take years.
To be sure, you have a tile and grout cleaning professional in your home who is concerned about your health.
Finding a pro carpet cleaning firm you can trust to do work is easier if you contact Majestic Carpet Cleaning Services. We can help you recover cleanliness to any tile and grout.
You can also check out our customer reviews from the surrounding areas.

Fill in for a fast response