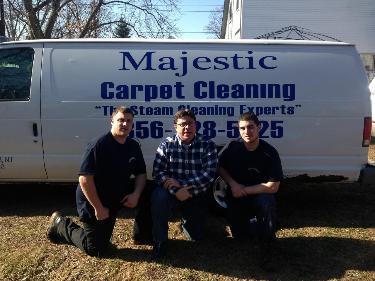 Are you seeking a rejuvenated living space? Majestic Carpet Cleaning Services is your go-to solution for professional carpet cleaning in Mullica Hill, NJ. Our team is committed to enhancing the comfort and cleanliness of your home through our top-notch carpet cleaning services.
Experience the Majestic Difference in Carpet Cleaning
At Majestic Carpet Cleaning Services, we understand the importance of a clean home environment. Our carpet cleaning services are designed to not only remove dirt and stains but to revive the overall atmosphere of your living space. We use advanced techniques and eco-friendly products to ensure a thorough cleaning process that leaves your carpets looking as good as new.
Why Choose Majestic Carpet Cleaning Services?
Regarding carpet cleaning, Majestic stands out for several reasons. First, we prioritize the health and well-being of your family using non-toxic cleaning agents. Our experienced team employs the latest technology to achieve deep cleaning, eliminating allergens and bacteria effectively.
Our services are tailored to your needs. Whether you require a one-time deep clean or regular maintenance. For example, suppose you have pets and children who frequently play on the carpet. In that case, Majestic Carpet Cleaning Services provides a thorough deep cleaning that removes pet dander, stains, and odors, ensuring a safe environment for your family. Not only that, if you run a business with high foot traffic. Majestic can offer regular maintenance services to keep your carpets looking fresh and professional, extending their lifespan and saving you money in the long run.
The Majestic Process Unveiled
Our carpet cleaning process involves a meticulous approach to ensure optimal results. We start with a thorough inspection of your carpets to identify specific stains or areas that require special attention. Next, our skilled technicians use state-of-the-art equipment to extract dirt, dust, and allergens from your carpets.
We take pride in our commitment to sustainability. Majestic Carpet Cleaning Services uses environmentally friendly cleaning solutions, reducing our ecological footprint while providing a healthier home environment.
Contact Majestic Carpet Cleaning Services Today
Ready to transform your home with pristine carpets? Contact Majestic Carpet Cleaning Services today for a personalized cleaning experience. Our expert team is ready to address your carpet cleaning needs in Mullica Hill, NJ. Enjoy a cleaner, healthier living space with Majestic Carpet Cleaning Services.
Don't let dirt and stains compromise the beauty of your home. Call Majestic Carpet Cleaning Services now and experience the excellence of professional carpet cleaning. Contact Majestic Carpet Cleaning Services today to schedule your appointment.
Use the form below, and a cleaning specialist will contact you shortly, or you can check customer reviews from the surrounding areas.

Fill in for a Direct Response