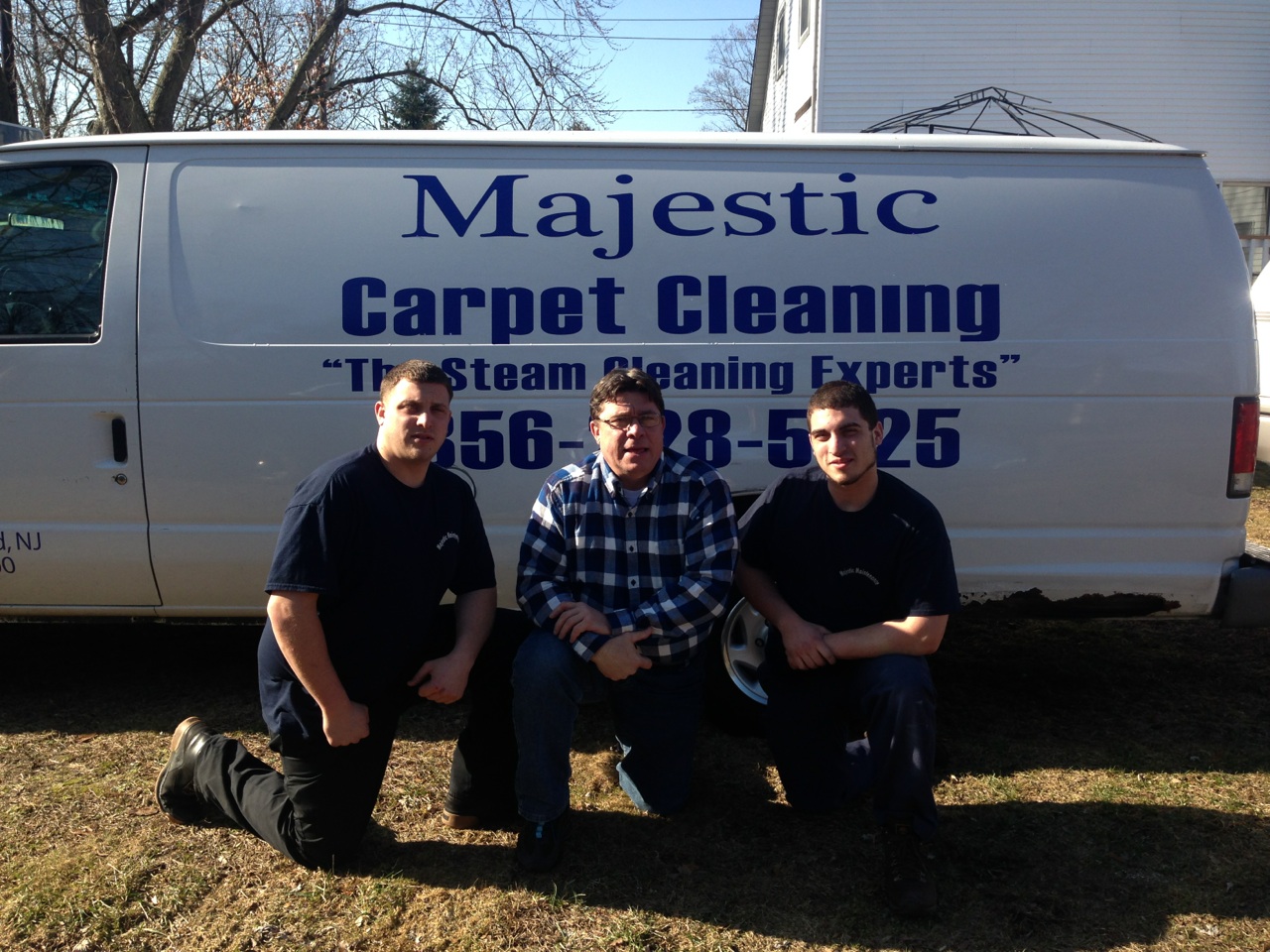 Are you tired of struggling with stubborn stains, dirt, and grime on your tile and grout? Look no further! We are your trusted experts at Majestic Carpet Cleaning Services in Blackwood, NJ, providing top-notch tile and grout cleaning solutions.
Our skilled professionals are dedicated to restoring your floors' beauty, leaving them pristine and refreshed.
Our Specialized Tile and Grout Cleaning Services
We understand the unique challenges of maintaining tile and grout at Majestic Carpet Cleaning Services. That's why we offer specialized cleaning services to tackle even the toughest dirt and stains.
Our team uses innovative equipment and techniques to deliver exceptional results every time.
When you choose Majestic Carpet Cleaning Services, you can expect a thorough cleaning process.
Our highly trained technicians will start by inspecting your tile and grout and identifying any problem areas or stains. From there, we employ our state-of-the-art steam cleaning method, which uses hot water and powerful suction to lift dirt, bacteria, and stains from the surface.
Why Choose Majestic Steam Cleaning Experts?
With so many cleaning services available, choosing a trustworthy company is essential. Majestic Carpet Cleaning Services stands out from the competition in several key ways.
First, our team has years of experience and expertise in the industry. We have honed our skills and techniques to ensure optimal results for our clients. We take pride in our attention to detail and commitment to customer satisfaction.
Second, we use only the highest quality, safe cleaning products for your tile, grout, and the environment. Our eco-friendly approach means enjoying a sparkling clean floor without compromising your health or the planet.
Last, we understand the importance of convenience for our customers. That's why we offer flexible scheduling options to fit your busy lifestyle. We work efficiently and diligently to minimize disruption to your daily routine, allowing you to enjoy your freshly cleaned floors as soon as possible.
Contact Majestic Carpet Cleaning Services Today
Ready to experience the transformative power of professional tile and grout cleaning? Don't hesitate to reach out to Majestic Carpet Cleaning Services in Blackwood, NJ.
Our friendly and knowledgeable team is here to answer all your questions and provide a free consultation tailored to your needs.
We are excited to show you why we are the preferred choice for tile and grout cleaning in Blackwood and the surrounding areas.
Remember, trust the experts at Majestic Carpet Cleaning Services regarding deep cleaning your tile and grout. Contact us today, and let us bring back the beauty and cleanliness to your floors.
Or fill in the compact form for a direct response. You can also check out our customer reviews from the surrounding areas.

Fill in for a Direct Response