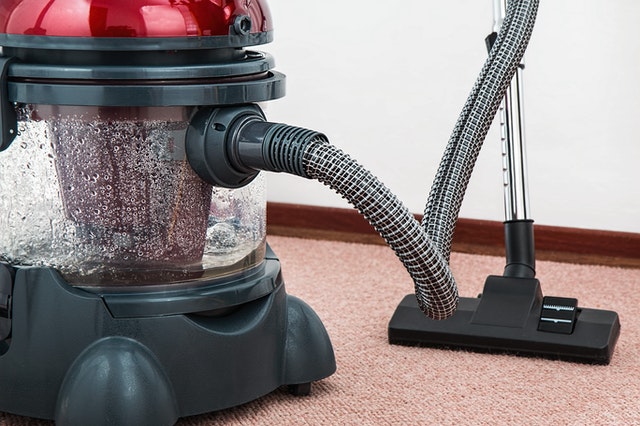 Majestic Carpet Cleaning Services is the best in the region for many carpet cleaning services. When you have wall-to-wall carpeting installed throughout your home, you will well know it will most likely have made a significant dent in your savings account when it was first purchased and installed.
As with any significant investment, it is essential to maintain and protect it to maintain its attractive appearance and the warm, cozy atmosphere it provides for your home and guests.
If you are looking for ways to extend the life of your carpet and protect your investment, you can learn about the top three steps to protecting carpet life in Blackwood, NJ, by reading here.
Vacuum Carpets as a Professional Carpet Cleaner Would
A carpet flattens because of foot traffic, which causes damage to the fibers and causes them to drive dirt and debris into the carpet, which wears it out. To keep your carpet in good condition, vacuum it as often as you can - ideally daily, but at the very least once a week is sufficient.
Vacuum cleaning will remove gravel particles that have been tracked in on footwear, preventing them from becoming trapped in the fibers.
Routinely vacuuming the carpet helps to remove animal hairs, sand and other debris that has fallen to the floor, as well as tiny insects and flakes of skin.
It's possible that you're not aware that your carpet serves as a filter, capturing all the tiny particles that float around in the air.
Before You Contact Professional Carpet Cleaners in Blackwood, NJ, Clean Spills Quickly
Accidents happen, and when something is spilled, it is essential to clean up the mess as soon as possible to avoid further damage. Any stains or blemishes will be permanent and extremely difficult, if not impossible, to remove. Using clean water to remove stains or spills would be beneficial in this situation.
Always remember that you should never scrub a stain because doing so may cause it to spread. Instead, dab the stain with a white paper towel or cloth that has been treated with no lint. It is recommended that you call us if you have "accidents" with your pets because we have the chemicals and cleaning techniques to remove the odor from your home altogether.
Where to Find Blackwood Carpet Cleaners
Many people are not aware of the importance of hiring professional carpet cleaners who are accredited, knowledgeable, and licensed to clean their carpets to maintain their carpets.
While most carpet manufacturers recommend hot water extraction and recommend that you do so at least once a year, there are some exceptions. You have been putting off cleaning your carpet for far too long if you wait until it becomes dirty.
Many carpets today are pre-treated with stain-resistant protective coatings to make them easier to clean. The treatment wears off. Following a thorough deep cleaning of your carpet, we can apply additional protection to your carpet to protect it even better protected.
Contact Majestic Carpet Cleaning Services. Alternatively, you can complete the form below, and one of the cleaning professionals will be in touch in the shortest possible time.
You can also check out our customer reviews from the surrounding areas.

Fill in for a fast response