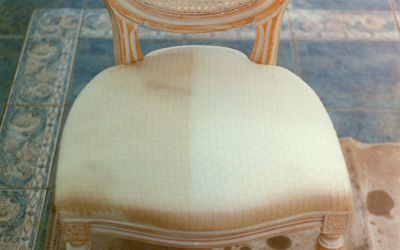 If you want to keep your carpets and upholstery clean, do it every few months. If you have carpets in your home, they will pick up all the dirt that comes from inside.
People notice the smell the first time they come into a house. A foul smell comes from dirty carpets, and it gets even worse if the carpets are wet. When you don't treat a wet carpet, it may become moldy.
Mold is dangerous for people who have asthma. People who are very allergic may have symptoms like sneezing and coughing with watery eyes.
Carpets that have a terrible smell make the air in your home less clean and can be dangerous to your health and the health of your family. Therefore, it is essential to hire a professional carpet cleaning service in Blackwood, NJ, who does upholstery, cleans all these dangerous things, and leaves your carpet and furnishings where it dries quickly.
Fix Pet Stains With Blackwood, NJ Carpet & Upholstery Cleaning
As soon as you have pets, clean your carpet more often. Pets may not constantly pee on your carpet, but it happens. Also, a dog can lie on carpets and get dirty even though the dirt and sweat don't make them look dirty.
Pet hair also sticks to the carpet and upholstery fibers when they land on chairs or a couch.
When your pets spend a lot of time in rooms with carpets or furniture, regular visits from a professional carpet and upholstery cleaner in Blackwood, NJ, will not only keep everything clean but may also help your furniture and carpets last longer.
Bacteria, allergens, and dust mites can build up on your carpet. In time, they become stuck to the carpet fibers and spread through your home, causing allergies.
If you use a regular vacuum cleaner, most allergens aren't cleaned up. However, a professional carpet cleaner in Blackwood, NJ, will do an in-depth steam cleaning process that will get rid of these allergens and also get rid of all of your pet's hair and dander from the carpet.

Best Blackwood, NJ Carpet and Upholstery Cleaning
Even though there are a lot of cleaning companies, it's hard to find one that has been around for a long time.
While a carpet cleaning company may have the best tools, that doesn't mean they know everything there is to know about cleaning carpets and furniture.
When you want the best and most affordable carpet and upholstery cleaning in the area, contact Majestic Carpet Cleaning Services. We can help you get your carpets and furniture clean again.
You can also check out our customer reviews from the surrounding areas.

Fill in for a fast response